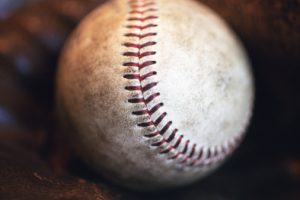 En unos días llegará la primavera y con la primavera viene la temporada de béisbol. ¿Sabía que el béisbol era uno de los primeras deportes que se realizó popular en Puerto Rico? Aunque no hay una liga mayor de béisbol franquicia o afiliado juega en Puerto Rico, la isla tiene su propio liga y equipo nacional. Y, jugadores de béisbol puertorriqueños famosos han estado enclaustrados en el Baseball Hall of Fame en Cooperstown, N.Y., incluyendo Roberto Clemente, Orlando Cepeda y Roberto Alomar. Desde el 2012, el nombre oficial es La Liga de Béisbol Profesional Roberto Clemente, cambiado para honorar el famoso del Baseball Hall of Fame.
¿Quién era Roberto Clemente, y porque es tan importante en la historia del béisbol en Puerto Rico y en los Estados Unidos? Roberto Clemente, también conocido por su nombre real, Robert ENrique Clemente Walker, nació el 18 de Agosto de 1934 en San Antón, Puerto Rico. Vino de una familia grande y tenía 6 hermanos, se creció en el barrio con poco sueldo. A menudo trabajaba con su padre, quien era un empleado de una granja de caña de azúcar en el pueblo. Para divertirse, Clemente pasaba tiempo jugando contra equipos de barrios cercanos. En la escuela secundaria, empezó a jugar al softball con el Sello Rojo, y cuando tenía solo 16 años se unió la liga aficionada de Puerto Rico.
A los 18 años, Clemente empezó su carrera profesional, jugando para los Cangrejos de Santurce. No pasó mucho tiempo antes de que los cazatalentos de los Estados Unidos vieron el potencial, y en el año 1954, le ofrecieron un contrato con los Brooklyn Dodgers, afiliados de Triple-A. En solamente un año, jugaba la liga mayora para el equipo de Los Pittsburgh Pirates. Durante su tiempo con los Pirates, lo cual empezó en 1954 hasta su muerte prematura, Clemente también sirvió en Las Reservas del Cuerpo de Marines de Estados Unidos.
Clemente era una estrella del campo de béisbol, jugando en cada partido de All-Star durante los años sesenta con la excepción del año 1968, ganando El Guante Dorado cada año consecutivamente esta misma década empezando en 1961. Para toda su habilidad en el diamante de beisbol, Clemente pasó mucho tiempo afuera de la temporada comprometido a trabajar con organizaciones de beneficencia. Fue en 1972 durante un vuelo de socorro a Nicaragua, donde acabó de ocurrir un terremoto, cuando Clemente perdió su vida. La caída del avión ocurrió en la costa de Puerto Rico, y el cuerpo de Clemente nunca se recuperó.
En 1973, el Baseball Writers' Association of America tuvo una elección especialmente para el Baseball Hall of Fame, votando para condonar el periodo de espera normal para Clemente. Eligieron a Clemente póstumamente para la inducción con 92% de los votos. Clemente era el primero pelotero puertorriqueño y caribeño que fue enclaustrado en el Baseball Hall of Fame. Adicionalmente, fue premiado póstumamente La Medalla de Roberto Clemente Walker Congresional de Oro, La Medalla Presidencial de Ciudadanos, y La Medalla Presidencial de Libertad.
La leyenda de Clemente todavía viva hoy en día, con El Premio de Roberto CLemente dado a un pelotero quien no solamente demuestra habilidades en el deporte de béisbol, pero también es personalmente activo en el trabajo de la comunidad. Hoy, el béisbol es el deporte más popular en Puerto Rico, esto se puede atribuir al impacto duradero tuvo en su casa isleña.