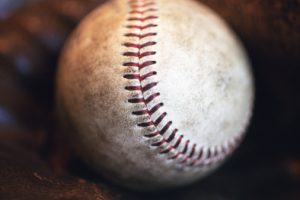 With spring fast approaching, baseball season is on the horizon. Did you know that baseball was one of the first sports to become popular in Puerto Rico? While no Major League Baseball franchise or affiliate plays in Puerto Rico, the island has its own league and own national baseball team. And, famous Puerto Rican players have been enshrined in the Baseball Hall of Fame in Cooperstown, N.Y., including Roberto Clemente, Orlando Cepeda and Roberto Alomar. In fact, the Puerto Rico Baseball League actually goes by the name Liga de Béisbol Profesional Roberto Clemente, the name being changed in 2012 in honor of the hall of famer.
Who was Roberto Clemente, and why is he such a significant part of baseball history both in Puerto Rico and the United States? Roberto Clemente, also known by his full given name, Robert Enrique Clemente Walker, was born on August 18, 1934 in San Antón, Puerto Rico. He came from a large family with six other siblings, and grew up in the barrio on a limited income. He often worked to help his father, who was employed on a sugar cane farm in the town. For fun, Clemente often spent whatever free time he had playing baseball against teams from neighboring barrios. In high school, he began playing softball with the Sello Rojo team, and when he was only 16 years old he joined Puerto Rico's amateur league.
By 18, Clemente had begun his professional career, playing for the Cangrejeros de Santurce. It didn't take long for talent scouts from the states to see Clemente's potential, and by 1954, he was offered a contract with one of the Brooklyn Dodgers Triple-A affiliates. Within a year, he was playing major league ball for the Pittsburg Pirates. During his time with the Pirates, which spanned from 1954 to his untimely death in 1972, Clemente also served in the U.S. military in the Marine Corps Reserves.
Clemente was a star on the baseball field, playing in every All-Star game during the 60s with the exception of 1968, and winning the Golden Glove award every year consecutively that same decade beginning in 1961. But for all his prowess on the baseball diamond, Clemente spent his off-seasons committed to charity work. It was in 1972 during a relief flight to Nicaragua, which had suffered an earthquake, that Clemente lost his life. The plane carrying him crashed off the coast of Puerto Rico, and Clemente's body was never recovered.
In 1973, the Baseball Writers' Association of America held a special election for the Baseball Hall of Fame, voting to waive the usual waiting period for Clemente. They posthumously elected him for induction with 92 percent of the vote. Clemente was the first Latin American and Caribbean player to be enshrined in the Baseball Hall of Fame. Additionally, he was posthumously awarded the Roberto Clemente Walker Congressional Gold Medal, the Presidential Citizens Medal, and the Presidential Medal of Freedom.
Clemente's legend lives on today, with the Roberto Clemente Award given annual to a player who not only demonstrates exceptional skills on the baseball field, but also actively is personally involved in community work. Today, baseball is the most popular sport in Puerto Rico, which arguably can be attributed to the lasting impact Clemente had on his island home.