While the romantic sunsets, long walks on the moonlit beach and the paradisiacal ambiance make Puerto Rico an attractive destination for couples, the island is the perfect vacation destination. With Puerto Rico's rich history, wonderful waves and mountainous interior, there is something for everybody. Check out some of our favorite family-friendly activities and attractions in Puerto Rico.
Surf's Up!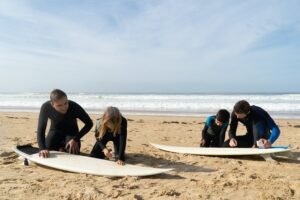 Whether you and your family are die-hard experienced surfers who love to ride the waves or you are surfing for the first time, Puerto Rico is the fun-in-the-sun destination. The western side of the island, especially Rincon, is one of the best spots for surfing in the Caribbean. Throughout Rincon, there are numerous places to go for rental surfing gear, lessons and more.
RD2Happiness
,
Duke's Surf School
and
Desecheo Surf Shop
are just a few Rincon businesses that offer lessons and equipment rentals. For beginner surfers, it may be best to travel to Puerto Rico during the summer months for milder waves, but the strong waves from October – February are a must-do for intermediate and experienced surfers.
Experience San Juan's Rich History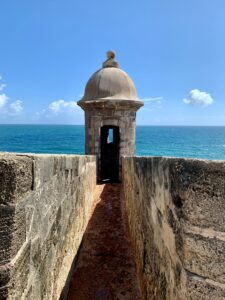 With a history spanning over 500 years, San Juan is the ideal Puerto Rican destination for a fun and educational experience. One of the most popular attractions is Castillo San Felipe del Morro, or El Morro, which is a fortress with a history about as old as the city itself. According to
Discover Puerto Rico
, the fortress – which was built between the 16th and 18th centuries – remained in use as a military fortress until 1961, changing hands from Spain to the United States in 1898. Right in front of El Morro is Cuartel de Ballajá, the former barracks, which have been converted into shops on the first floor and El Museo de Las Americas. With admission to El Morro, you will also have free entry to Castillo San Cristobal, a fortress on the other side of the city designed to protect against attacks by land.
Have a High-Flying Adventure in Puerto Rico's Interior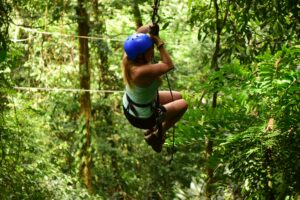 While not as popular of a destination as Puerto Rico's shimmering coastlines and historic cities, the mountainous interior offers the perfect opportunities for the thrill-seeking adventurer. While there are many opportunities for adrenaline-pumping fun, one of our favorite attractions is
Toro Verde Adventure Park
. Home to the longest zipline in the Americas with speeds of up to 60 mph, Toro Verde is the thrill-seeker's destination. With gorgeous views of the wild interior, it is sure to be an unforgettable experience.
For beautiful accommodations and proximity to ample beaches for you and your family to enjoy, look no further than Maria's. When you're ready to stay with us, booking is done through Twin Palms, Maria's rental, and onsite management. Please visit our booking page on this website to view the availability of Maria's and fill out our convenient contact form. If you have any additional questions regarding Maria's, you may call Elizabeth at 787-685-6648 (español: Cristina at 787-449-3673).