Over several centuries, waves of immigration have brought different styles and traditions of art to the island of Puerto Rico, which has resulted in a vibrant art scene. Further, the use of natural and found materials, like sea glass and driftwood, reflects the island culture and resourcefulness of the Puerto Rican people.
Street Art In Puerto Rico
In cities and towns across the island, you can find an assortment of colorful, vibrant murals ranging from traditional Taino designs to dazzling displays on the island's flora and fauna to contemporary, urban works. According to Discover Puerto Rico, San Juan and Ponce are among the island's cities best known for their street art. In Rincon, you can also find many buildings with beautiful murals, and some of our favorite murals can be found at El Faro De Rincon.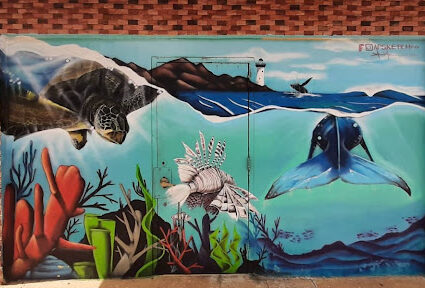 Santos and Santeros
A more traditional artistic tradition on the island of Puerto Rico is the carving of santos, which is done by santeros, according to tripsavvy. Dating back to the 16th century, santos are figures made of wood that represent important religious figures like saints, the Virgin Mary, and the Three Kings. Initially, santos were carved from a single piece of wood, but now they are often comprised of several pieces. Many santeros are well-respected masters of their craft, and their santos can be quite expensive, however, many small, less intricate santos are affordably available for purchase in souvenir shops across the island.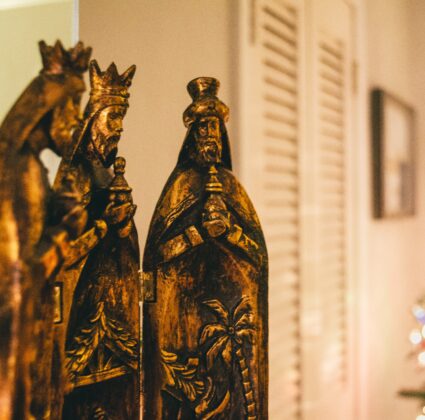 Vejigante Masks
Vejigante festivals are popular across Puerto Rico, most notably in Ponce, and they are derived from a traditional festival from medieval Spain, according to The Culture Trip. The vejigante is a demon-like creature, represented in Puerto Rican festivals by a person wearing a brightly-colored mask, made from natural materials or papier-mache. The bright, vibrant colors and designs of the vejigante masks are the result of Taino and African influence on the European-derived practice over several centuries. Miguel Caraballo and his family are among the most respected vejigante mask makers in Puerto Rico, and Caraballo's work can even be seen on display at the National Museum of American History. During Carnaval de Ponce in February, you can see many of these gorgeous works of art.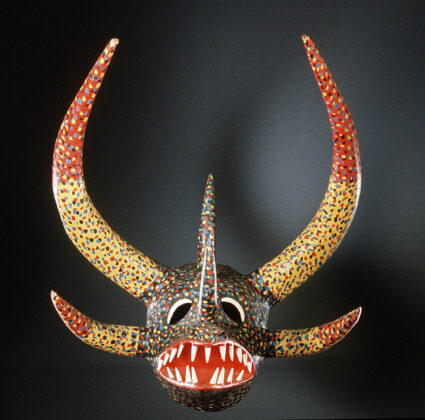 Artisan Crafts
Local artisanal traditions combined with a heavy flow of tourists have resulted in the wide availability of handmade works of art like no other. Every Thursday, Rincon hosts an Art Walk in the main plaza. At the Art Walk, a wide array of artisan crafts are available to view and purchase, with everything from paintings to carved figures to jewelry made with sea glass. Additionally, various markets will pop up at other public spaces, in and around Rincon, with artisans selling their gorgeous wares.
Come to Puerto Rico and see the gorgeous works of art for yourself. For the perfect Puerto Rican vacation, book your stay with Maria's. When you're ready to stay with us, booking is done through Twin Palms, Maria's rental, and onsite management. Please visit our booking page on this website to view the availability of Maria's and fill out our convenient contact form. If you have any additional questions regarding Maria's, you may call Elizabeth at 787-685-6648 (español: Cristina at 787-449-3673).