Welcome to Maria's, the premiere luxury rental villa in Rincón, Puerto Rico.
Our exclusive 8-bedroom oceanfront vacation rental offers the perfect place for your family vacation, event, wedding, or surfing adventure.
Not only will you be enjoying our beautiful, impeccable estate, you'll also have a complete range of features and amenities that you simply won't find anywhere else. Our fully-furnished villa offers all the comforts of home, as well as daily maid service, complimentary (and delicious) fruit local to Puerto Rico, rum, coffee, and much more!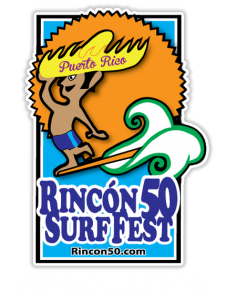 A Rich Family History in Rincón
Maria and her son Ramon lived on the beach for over 50 years, becoming beloved residents of the town of Rincon, Puerto Rico. Maria was a surrogate host of the 1968 World Surfing Championships that took place on Maria's Beach. In fact, that's how the beach got its new name! Learn more about our family ties to this famous location and contact us about booking your stay.