Nothing sets the mood like a good playlist! It's how we set the vibes, and if you've been charged with the aux cord, you know this is no job to take lightly. Whether preparing for a road trip, or a yoga session the music has to be just right. A carefully curated playlist can help you connect with your friends, fall in love underneath the stars, or help you finish those never ending chores.
The Benefits of Listening to Music While Practicing Yoga
A yoga retreat playlist is no different than any other, the purpose is always to set a mood for the desired experience. It is an essential tool for creating the perfect atmosphere during your yoga practice. In a yoga retreat setting, where you're likely to be practicing for extended periods, the music can help break up the monotony of silence and provide a backdrop for your thoughts and movements.
How to Create the Perfect Yoga Playlist For You
If you want to harness the power of music in yoga, you may want to explore the chakra frequencies that allow you to tap into different aspects of the body. For instance, a song using 417 Hz frequency could be contribute to creating a calming atmosphere, thats because the 417 Hz frequency is thought to alleviate tension and stress, allowing you to free up tight joints and muscles and, in turn, increase physical mobility.You can also curate to align with the type of yoga you choose. Because diifferent types of yoga have different energy levels and pacing, use this to consider what kind of music will complement your practice best. For example, a more meditative practice might call for slower, more calming music, while a more energetic vinyasa flow might benefit from more upbeat music.Just as traditional devotional music or songs with repetitive mantras, can deepen your meditation and help you tap into your inner self.
But who actually has the time to curate and finish a perfectly themed playlist?
Well, we did!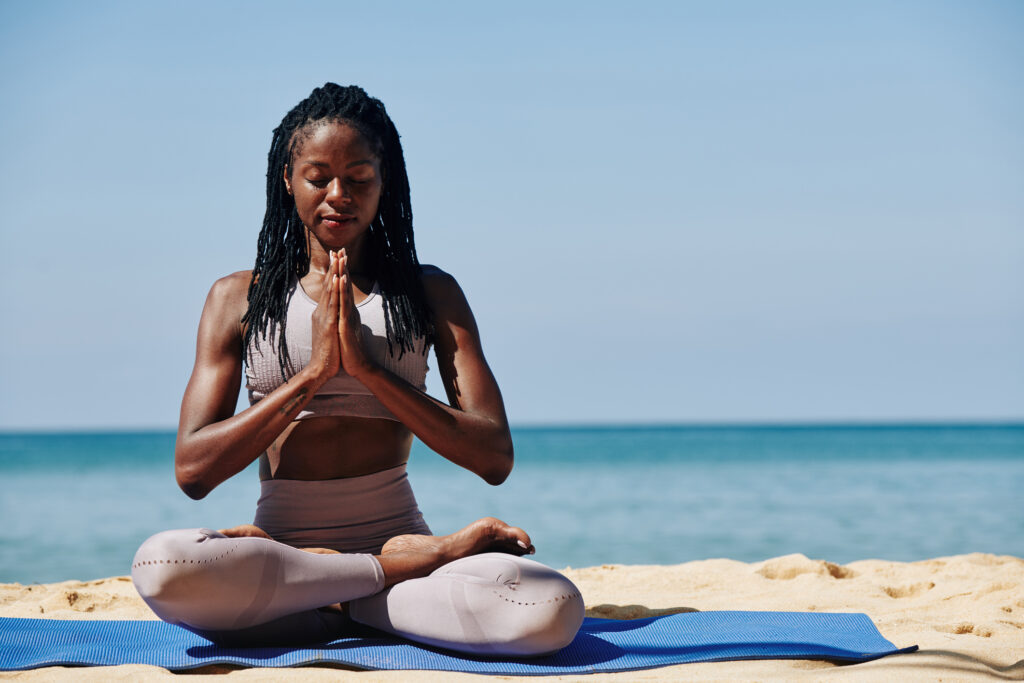 The Ultimate Yoga Playlist – 10 Best Songs To Add To Your Collection!
The following are our 10 favorite yoga retreat albums and songs:
RaMaDaSa – Snatam Kaur – Love Vibration
Deva Premal & Miten – Om Shanti Om: 21-Day Mantra Meditation Journey
"Long Time Sun" by Snatam Kaur
Deva Premal & Miten – Om Shanti Om: 21-Day Mantra Meditation Journey
"Shanti (Peace Out)" by MC Yogi
India.Arie – I Am Light (Lyric Video)
"Om Namah Shivaya" by Krishna Das
Om Namah Shivaya – Krishna Das Live! Songs With Lyrics
Mula Mantra Mataji Snatam Kaur trad. Español Premi Bai Lucy Luz – www.MahatmaJi.org
"Inner Peace" by Ott
"Lokah Samastah Sukhino Bhavantu" by Krishna Das
LOKAH SAMASTAH SUKHINO BHAVANTU Krishna Das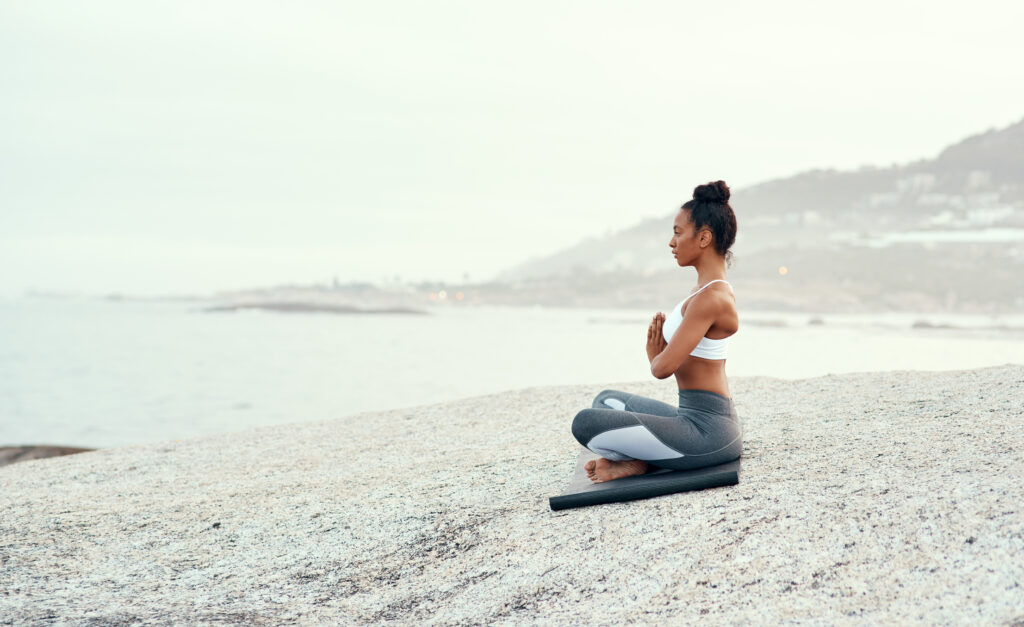 Book your yoga retreat with Maria's Beach today.
It's time to book our accommodations now that we have the perfect tunes for our yoga retreat. Maria's Beach is a great choice. Maria's Beach is a family-owned oceanfront vacation rental in Rincon, Puerto Rico. As locals, we can guide you to the best places to visit and things to do in the area. Yogis will be delighted by the personalized customer service provided by our private concierge, and our knowledge of local sights and culture.
Book your yoga retreat with Maria's Beach today. For any additional questions regarding Maria's, please contact 787-685-6648 (español: 787-449-3673). Maria's is honored to be a part of your destination honeymoon planning!