Puerto Rican music does not only reflect the variety and vibrancy of the island, it is also a window into the history of the Puerto Rican people. Throughout the history of Puerto Rico, various cultures and peoples have come to the island, leaving their mark on everything from food to holiday traditions to music. Additionally, contemporary styles of music from around the world, now accessible by the click of a button, have impacted the music scene of Puerto Rico. Check out some of Puerto Rico's most popular music genres, as well as some of the best places to enjoy live music, right in Rincon.
Salsa – A Cuban/Puerto Rican Fusion in NYC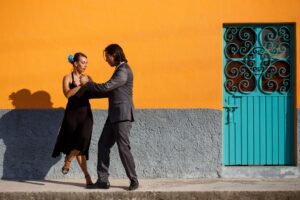 The name "salsa," meaning "sauce" in English, gives a major clue to its history as a blend of various styles, cultures and musical traditions. According to
Britannica
, salsa is a music style that originated in rural Cuba and combines Spanish-style guitar with African rhythms and beats. When salsa arrived in New York City in the early 20th century, Cuban and Puerto Rican musicians began incorporating jazz and big band music elements, creating the version of salsa we know today. As Puerto Rican musicians traveled between the island of Puerto Rico and NYC, they brought their music with them, cementing the genre's popularity in Puerto Rico and adding additional elements of Puerto Rican music to salsa. Today, many Puerto Rican musicians perform salsa or incorporate elements of salsa into their music, which can be enjoyed in many places throughout the island.
Bomba – A Sound of Joy and Sorrow in the Face of Adversity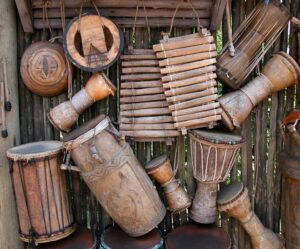 A truly Puerto Rican genre of music, bomba originated approximately 500 years ago from enslaved Africans on the island, who worked on sugarcane plantations, according to
Discover Puerto Rico
. Bomba is not restricted to a certain mood or tempo; some bomba may be fast and joyful while other bomba may be slow and solemn. In bomba, the rhythm is set by the dancer, rather than by the musicians, and the communal style of the music encourages others to join in. Today, bomba has a strong female presence, and much like the bomba of Puerto Rico's past, much of the bomba today is an expression of the hardships faced by those performing the music.
Reggaeton – A Modern Sound with New and Old Origins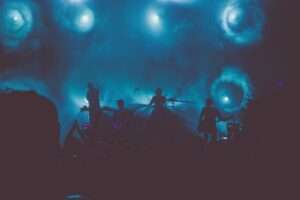 A genre with growing popularity in the mainland United States of America and across the globe, reggaeton is a reflection of Puerto Rico's diversity and our increasingly interconnected world. Many people may be familiar with reggae, made popular by Jamaican musicians such as Bob Marley, and reggaeton has some of its origins in reggae, although the two genres differ from each other. According to
HipLatina
, reggaeton emerged in the 1980s as
reggae en español
, or "Spanish reggae," and was created in Panama by Afro-Jamaican immigrants working on the canal and their children. Reggaeton spread to communities of Caribbean descent in New York City, Puerto Rico and other Latin American countries in the 1990s. In Puerto Rico, the genre fully took off and was shaped into the music we know as reggaeton, despite government attempts to censor the genre. Today, reggaeton combines elements of reggae, Latin American music styles (such as salsa and bomba), hip-hop, rap and mainstream pop music, and is performed by well-known Puerto Rican artists like Daddy Yankee and Bad Bunny.
Where to Hear Puerto Rican Music During Your Trip to the Island
Throughout Rincon, numerous bars and restaurants host local musicians who specialize in these genres and more. Caddy's Calypso Cafe, located right off of Maria's Beach, frequently hosts a variety of local musicians, in addition to open mic nights. Located in downtown Rincon, the Rincon Beer Company is a microbrewery that frequently has musical performances, with a bomba night held on the first Sunday of every month. Big Kahuna Bar + Restaurant, on Rincon's northern coast, is another popular and inexpensive restaurant that features live performances by Puerto Rican musicians.
For the perfect combination of easy access to Puerto Rico's music scene and oceanside rest and relaxation, look no further than Maria's. When you're ready to stay with us, booking is done through Twin Palms, Maria's rental, and onsite management. Please visit our booking page on this website to view the availability of Maria's and fill out our convenient contact form. If you have any additional questions regarding Maria's, you may call Elizabeth at 787-685-6648 (español: Cristina at 787-449-3673).