Throughout the year, many tourists – mostly from the mainland United States of America – flock to Puerto Rico for its beautiful sandy beaches, surf-perfect waves and vibrant island culture. While tourism is integral to Puerto Rico's culture and economy, travelers should remember that they are guests on the island Puerto Ricans call home. Here are a few ways to support local communities and protect the environment, while enjoying all that the "island of enchantment" has to offer.
Protect the Environment, Especially the Coral Reefs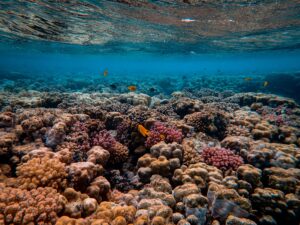 There are many ways visitors to Puerto Rico can help protect the environment. Basic techniques that are beneficial for wherever you travel include: cleaning up any garbage or debris you create, removing plastic from any items (especially from toiletries) before you pack for your trip, and using public transportation, bicycling or walking during your trip to avoid reliance on rented vehicles.
Located in Rincon, encompassing several popular beaches such as Maria's Beach and Steps Beach, Tres Palmas is a protected marine reserve that remains a refuge for the endangered Elkhorn and Staghorn corals. When it comes to protecting coral reefs, one of Puerto Rico's (and Rincon's) biggest attractions, it can be challenging to know how to preserve this beacon of marine life. Fortunately, there are some general rules and practices to keep the reefs preserved for years to come.
Look, But Don't Touch Or Buy
Corals come in a beautiful array of dazzling colors, making them tempting to touch or
pick up while snorkeling or purchase as a souvenir, but corals are best kept where they belong – in the ocean. Avoid standing on corals and keep a few feet away while in the water. According to Tripsavvy, even bleached or dead corals are used by marine animals for shelter. When searching for souvenirs, avoid buying corals or anything made from marine life (such as starfish, sand dollars or conch shells).
Check Your Sunscreen Ingredient List
In the hot Puerto Rican sun, sunscreen is a necessity. However, the wrong sunscreen can have damaging effects on the coral reefs. According to the National Ocean Service, two common ingredients in sunscreen – Oxybenzone (Benzophenone-3) and Benzophenone-2 – can bleach corals and damage their DNA causing mutations. For sunscreens that keep your skin and the reefs safe, check out this list from Save the Reef.
Support the Local Economy and Culture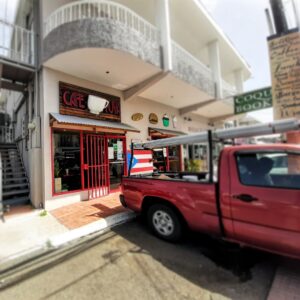 One of the best ways to be a sustainable tourist is with your wallet. Eating at family-owned restaurants, supporting small businesses and purchasing locally-made souvenirs from artisans are all great ways to help support the local economy wherever you visit. In and around Rincon, numerous farmer's markets, small businesses and a weekly Art Walk in Rincon's Plaza are all great places to find souvenirs to treasure for years to come. Additionally, traveling during the summer (Puerto Rico's offseason) can be a great way to support the local economy during a more challenging season, while saving yourself some money and avoiding the crowds.
Remember that you are a guest in Puerto Rico. Before your trip, educate yourself on Puerto Rican culture and local customs. Learn a few phrases and greetings in Spanish to foster better communication with the locals. A great way to show respect for Puerto Rico and its people is to give back to the community you are visiting. During your stay, find a charitable organization in the area with a mission you support and donate to them.
If you are looking for a locally-owned and operated place to stay during your trip, look no further than Maria's. When you're ready to stay with us, booking is done through Twin Palms, Maria's rental, and onsite management. Please visit our booking page on this website to view the availability of Maria's and fill out our convenient contact form. If you have any additional questions regarding Maria's, you may call Elizabeth at 787-685-6648 (español: Cristina at 787-449-3673).