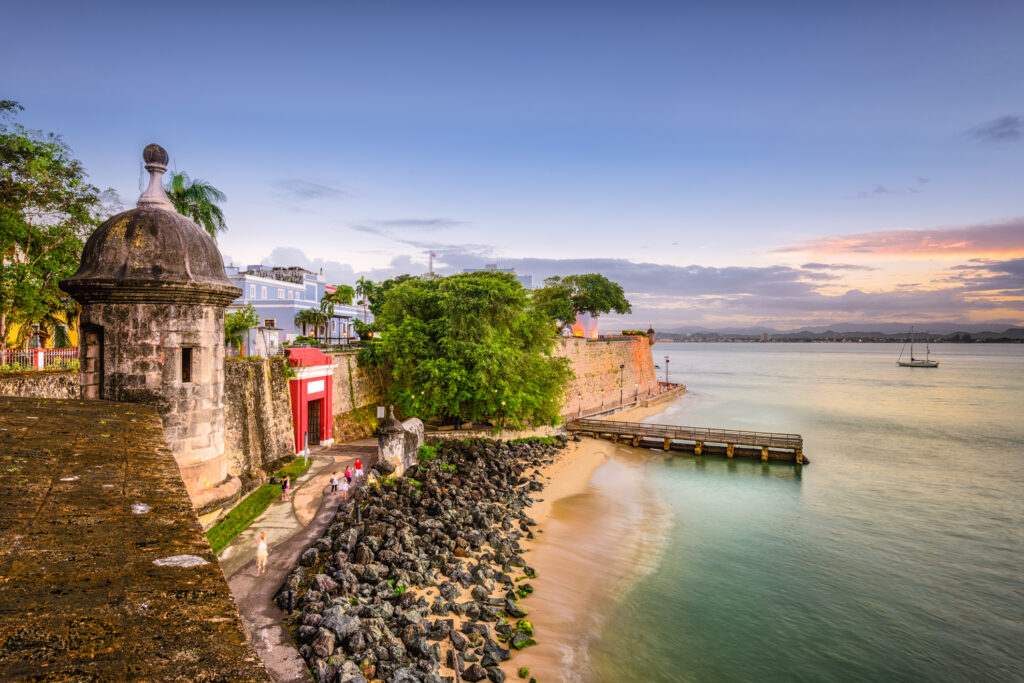 Puerto Rico is a beautiful and diverse island that offers plenty of opportunities for adventure, whether it be rejuvenating at a yoga retreat, or surfing lessons on a private beach. It truly has something for everyone, even those of us who love a good travel hack. If that's you, then you'll be happy to know that we have done all the heavy lifting to ensure your experience is as enjoyable as possible without breaking the bank. After gathering insights from a number of local tour guides, we compiled a list of our 5 favorite Puerto Rico trip hacks of 2023! Check them out below:
5 ways to save when traveling to Puerto Rico
Flights: Seek out flight deals well in advance. In the planning of a trip, flights are usually your biggest expense, but by using sites like Google Flights, which show projected flight prices months ahead of time, you can get the most economical option that fits your budget and schedule. We used the site ourselves and found flights for less than $200 round trip to San Juan, PR. All-you-can-fly deals are also available from airlines like Frontier, which offer passes for less than $700 dollars all year long. The fees and taxes are obviously there, but if you travel frequently, this can save you a lot of money.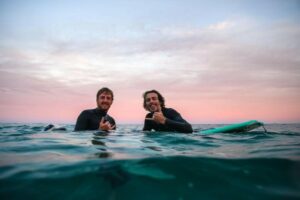 Transportation: Ubers, taxis, shuttles, and even private drivers can be pricey! Many avid travelers promise that you can find considerable savings simply by renting a car. With a rental car, getting around the island and exploring remote areas can be convenient. On average it'll cost you between $65 and $140 a day for rental in PR. Just be sure to book in advance to avoid price changes or a sold out fleet.
Skip The Resorts: There are no all inclusive resorts in Puerto Rico, and that can make your stay a pricier experience. Rather than resorts, you can stay in private villas, or local guesthouses, which are more affordable and offer a more authentic Puerto Rican experience. At Maria's Beach, we are known for offering a luxury experience, while still being less expensive than hotels; this is why our guests come back to Maria's Beach time and time again.
Opt for Local Experiences: On any vacation there is the lure of the tourist traps; these can be time consuming, expensive, and oftentimes a rushed experience as guides make haste to cover all the stops. Instead, explore the unexplored.Take advantage of Puerto Rico's vast ecosystem by visiting its parks, hiking trails, and beautiful beaches. These opportunities can save you money and allow you to experience the natural beauty of the island.Some other fun things to do in Rincon that wont break the bank are: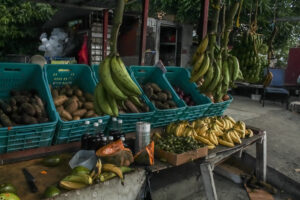 Skip the Expensive Eateries: Instead of eating at expensive restaurants, consider purchasing food at local supermarkets, which offer fresh and affordable options. Or, try local street food, a delicious option offering a unique taste of the island's culture. Try popular dishes such as "alcapurrias" (deep-fried plantain dough filled with meat), "empanadillas" (savory pastries filled with cheese or meat), and "lechon" (roast pork).
Not a vacation unless you're enjoying fine dining? That's fair, try these Rincon favorites:
Cowboys Rincon

,The best thing about dining at Cowboys Rincon serves only Certified Angus Beef ® entrees. They are consistently tender, juicy and flavorful.

The Beach House

, We love their menu features both traditional dishes along with their own unique creations focusing on quality and freshness.

The English Rose

, Renowned for its breakfast, The English Rose is open daily with a British inspired menu featuring house favorites like the Dead Elvis (french toast with house-made bread topped with bananas)and the signature flight of top shelf mimosa's using fresh squeezed local juice.
Start planning your Puerto Rican vacation with Maria's Beach
By using these travel hacks, you can make the most of your time in Puerto Rico. Plus, you'll be saving money and experiencing the island in a unique and authentic way. Not sure where to begin the planning process? How about booking your stay with us at Maria's?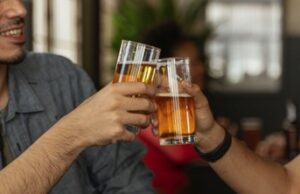 Maria's Beach is a family-owned oceanfront luxury vacation rental in Rincon, Puerto Rico. As locals, we can help you find the best places to visit and things to do in the area. Our villa is not only a direct contributor to the economy of our local community, but it offers an authentic and memorable vacation experience. You will be delighted by our personalized concierge services, and our knowledge of local sights and culture.
Book with Maria's Beach today. For any additional questions regarding Maria's, please contact 787-685-6648 (español: 787-449-3673). Maria's is honored to be a part of your vacation planning!