From about the end of May to the beginning of November, Puerto Rico experiences its off-peak season, but that does not mean the island is uninviting. While there is a higher chance of rain and storms, it regularly remains sunny with warm, tropical temperatures. It generally will only rain for about an hour a day, leaving the island sunny and warm for the majority of the day.
Being off-peak, however, means lower rates on accommodations and flights, fewer tourists and smaller crowds, making Puerto Rico the perfect destination to reunite the family. In Rincon, Maria's offers a reduced price from May 1 to October 31 at our beautiful, luxury vacation villa. Check out some of the great activities that the whole family can enjoy in the off-peak season.
Take the Family Surfing for an Unforgettable Experience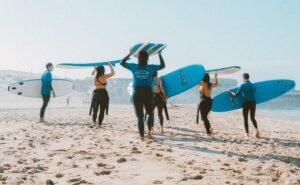 Whether you're a family that loves the waves or one that has never tried the water sport, a surfing excursion with the family in Rincon during the off-peak season is sure to be a great experience. Maria's Beach and several beaches in the northwest area of Puerto Rico have some of the best conditions for surfing on the entire island and arguably the whole Caribbean.
In the summer months, the waves become milder, making it the perfect weather for surfers of all experience levels. Located right by Maria's is RD2H Surf School, which offers group surfing lessons that can be arranged at any time of day by appointment. In addition to surfing lessons, RD2H Surf School also provides paddle board and yoga lessons, as well as waterfall and bioluminescent bay tours, if that is more of your family's speed.
Enjoy Some Local Music in a Relaxed Atmosphere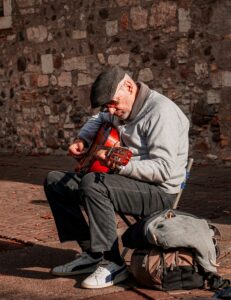 One of the most beautiful parts of Puerto Rico is the music, which combines some European musical traditions, African rhythms and Taino influences. Throughout Rincon, several bars and restaurants feature local musicians, and the relaxed, unbusy atmosphere of the off-peak season makes it perfect for the whole family to enjoy.
Located close to Maria's is Caddy's Calypso Cafe, which regularly has local talent perform with event schedules frequently updated on its website and Facebook page. In Rincon's downtown is Rincon Beer Company, a small craft brewery that often hosts local musicians and has a wide selection of craft beers on tap as well as a sophisticated variety of cocktails. Many of Rincon's bars and restaurants host local musicians, so you are sure to find the perfect place for your family to spend a night out.
Whatever you and your family love to do, Rincon has the best atmosphere and the perfect prices in the off-peak season. Maria's offers wonderful accommodations for reuniting a spread-out family. When you're ready to stay with us, booking is done through Twin Palms, Maria's rental, and onsite management. Please visit our booking page on this website to view the availability of Maria's and fill out our convenient contact form. If you have any additional questions regarding Maria's, you may call Elizabeth at 787-685-6648 (español: Cristina at 787-449-3673).