A Puerto Rico Destination Wedding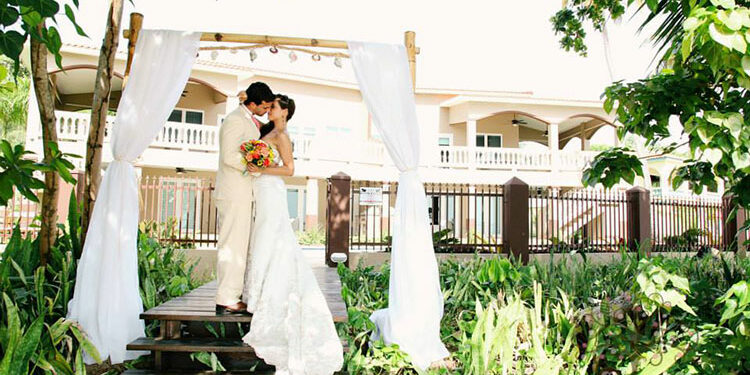 Maria's is an Ideal Venue For Your Wedding Ceremony and Reception
Sultry, warm tropical weather, shimmering Caribbean beaches, and Instagram-ready ocean sunsets. Come experience our enchanted island with its unique flavors and rhythms. At Maria's Luxury Villa, your entire wedding experience will be embraced by Puerto Rico's authentic charm. Our ocean front villa in Rincon, Puerto Rico, offers Latino chic hospitality and sophisticated accommodations, all just a few steps away from our stunning beach. Your luxury accommodations include an on-site concierge who will help connect you with a variety of event planning experts. They would love to assist you with everything you need from wedding planning to catering the reception. Create a magical day as special as the love you both share.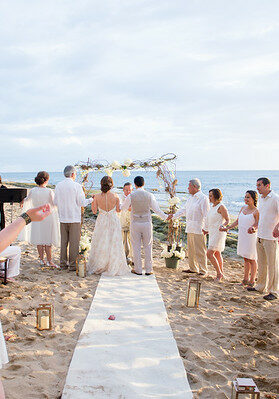 A Tropical Wedding on Maria's Beach is a Private Affair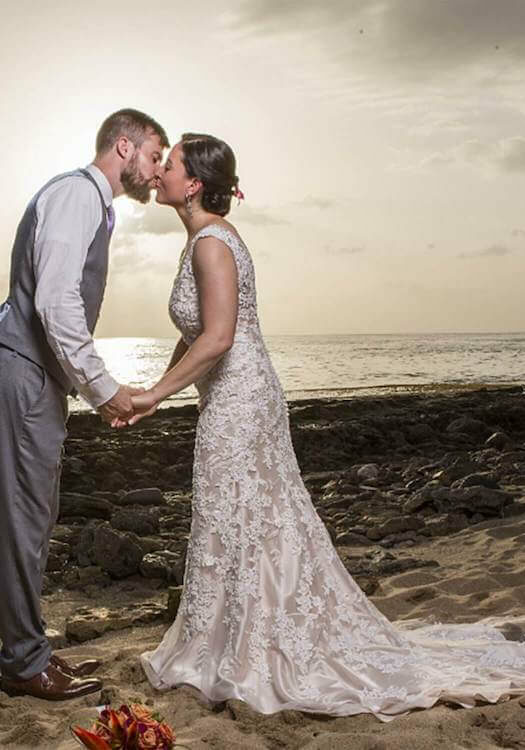 Imagine your dream destination wedding in Puerto Rico, an intimate gathering of your most beloved family and friends adjacent to a scenic beach. You're closer than you think to an unforgettable tropical wedding! Host your wedding in Puerto Rico at Maria's Luxury Villa, it will be a memorable affair with spectacular surroundings and romantic ambiance. A breathtaking oceanfront location, you decide the way you want to celebrate your special day, whether inspired by Rincon's nightlife with festive bars and authentic cuisine, or customize a private celebration to your particular needs. Our on-site concierge will be happy to connect you with the local catering managers and make nightlife recommendations.
Booking Inquiry
We are happy to answer any questions you may have!
Property Management Contact Form
We Look Forward to Hosting Your Wedding in Rincon, Puerto Rico in Our Private Ocean Front Villas
Looking for a tropical location for your big day? One that is not only gorgeous but easy for your family and friends to get to from within the United States? Puerto Rico doesn't require a passport for entry from the United States.
Maria's Luxury Villa is a private ocean front villa perfect for you and your guests, furnished with:
Eight bedrooms
Six full baths
Two full kitchens
Large dining tables
High definition satellite television
A/C and ceiling fans
Internet access
Washer/dryers
Gas grills
Hot tub and full wet bar on each deck
Poolside half bathroom and outdoor shower
Experience the Exotic Cuisine of Puerto Rico
In picturesque Rincon, Puerto Rico, cooking has always been a passion for the islanders. Inspired by its many cultural influences, where you'll see classically Latin cuisine mixed with French flavors and influences. To enhance the flavors, locals use natural products and locally sourced ingredients; plus, the island's most popular herb, coriander. Try the tostones made with fried plantains; or the local favorite, arroz con gandules made in a sofrito sauce.  This is the perfect opportunity to experience local dishes with an array of selections just minutes away from the villa. Or, make the affair even more special by preparing your own meal with local selections using our grocery delivery service. Either way, we will be there ensuring peace of mind for the big day.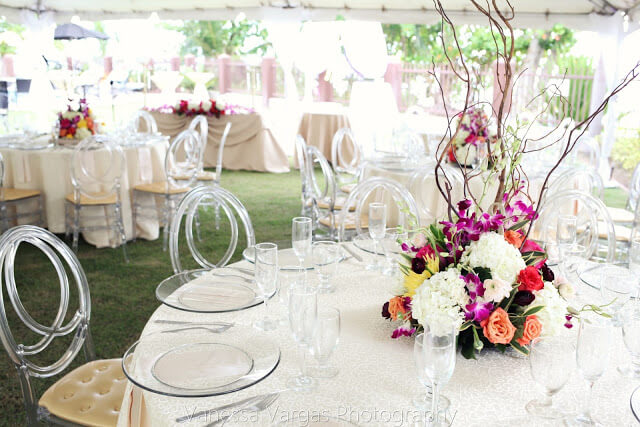 Puerto Rico's Maria's Beach is the Perfect
Place for Your Destination Wedding and Reception
Your guests will delight at all the amenities that Maria's has to offer, from stunning views to private quarters exclusive to your party. Your wedding at Maria's luxury villa will be a lifelong, treasured memory.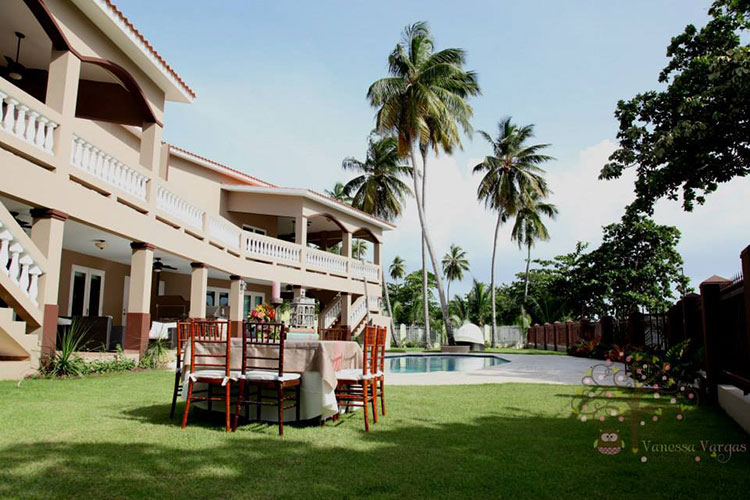 Our Accommodations Include:
Private villa
Ocean front views
Private beach access
Light daily maid service
Local fruit, rum, and coffee
On-site concierge service
Grocery service is available upon arrival for a 30% fee
. . . and Much More!
We Are a Family of Local Puerto Ricans Who Love Our Island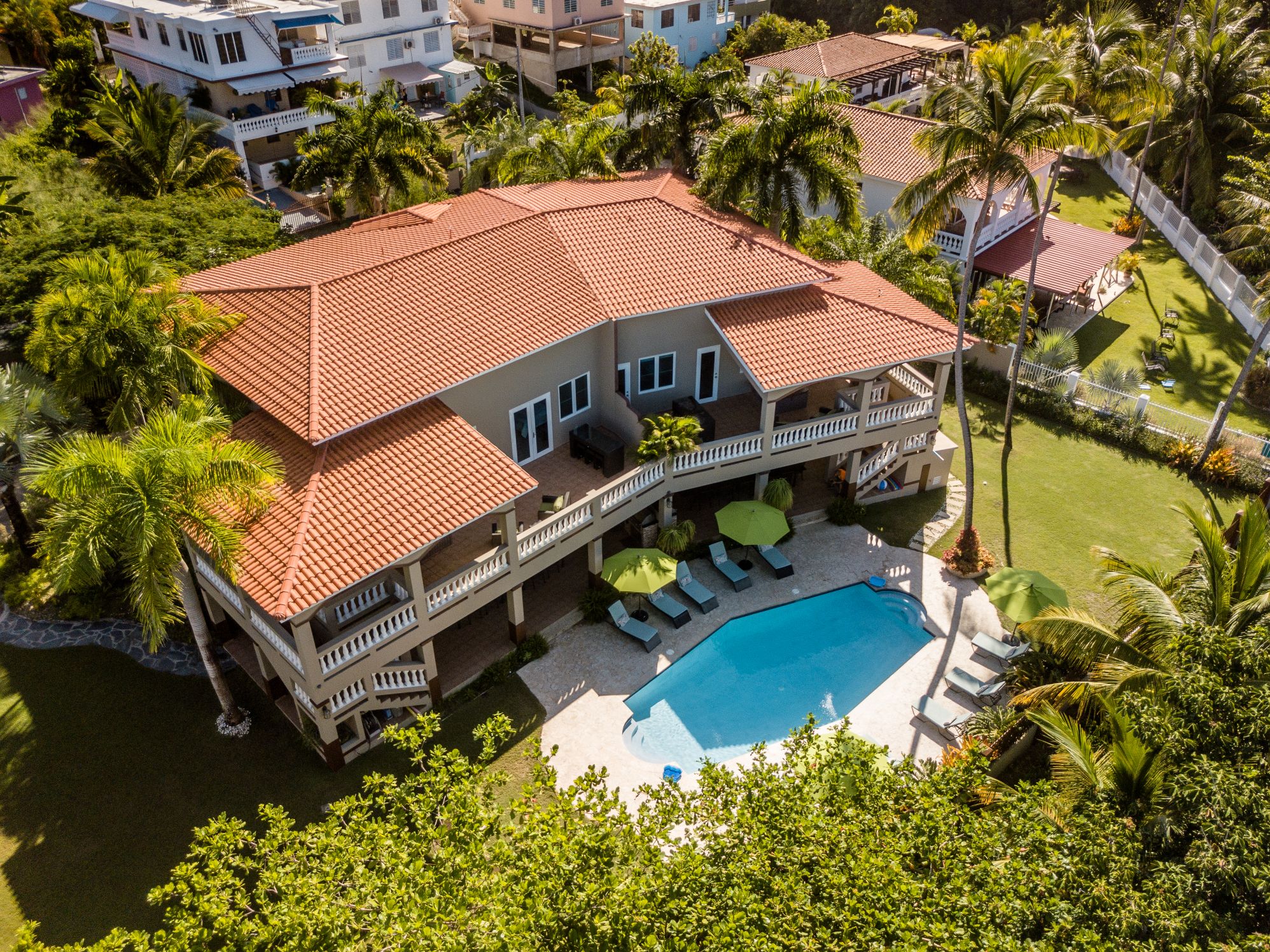 Maria's is a family-owned oceanfront vacation rental on the gorgeous Maria's Beach in Rincón, Puerto Rico. As locals, we provide insider tips on what to see and do in the area. Unlike larger chains, our family-owned business is not only a direct contributor to the local community, it offers a more authentic and unique experience of the area. The personalized customer service provided by our private concierge and the welcoming atmosphere will delight your family and friends.
Remember that U.S. citizens do not need a passport to visit Puerto Rico.
Book your destination honeymoon with Maria's Beach today.
Discover the perfect beachfront honeymoon destination at Maria's Beach in Puerto Rico. With its pristine white sand beaches and crystal clear waters, Maria's Beach offers the perfect setting for a romantic and unforgettable honeymoon.
Book your destination honeymoon with Maria's Beach today and let the magic of Puerto Rico's natural beauty and warm hospitality create the ultimate honeymoon experience.
For any additional questions regarding Maria's, please contact 787-685-6648 (español: 787-449-3673).
Maria's is honored to be a part of your destination wedding planning!