With white sandy beaches, gentle blue ocean waves and lush greenery, Rincon, Puerto Rico is the epitome of a romantic oasis. From horseback riding to whale watching to nearby bioluminescent bays, Rincon is bursting with romantic opportunities that are sure to make for an invaluable experience. Celebrate Valentine's Day in paradise on the Island of Enchantment.
Ride on horseback in the golden sunset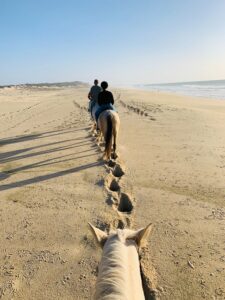 Throughout Rincon and the surrounding areas, there are a variety of options available for horseback riding with your loved one. Pintos "R" Us offers both morning and sunset guided riding tours on the beach. As an additional service, Pintos "R" Us also offers photography sessions during your ride, so you and your partner can have a keepsake to remember the getaway forever. Also near Rincon are a variety of other horseback riding services, including Tropical Trail Rides in Isabela and Playuelas Horse Rides in Aguadilla.
Feel the magic of the bioluminescent bay
Located about an hour's drive from Rincon, Puerto Rico is La Parguera Bioluminescent Bay. One of three bioluminescent bays in Puerto Rico, La Parguera glows due to the presence of micro-organisms called dinoflagellates which emit light when the water is agitated. Numerous tours of the bioluminescent bay are offered, including a boat ride/swimming tour through Parguera Eco Tours. During the boat ride, the science behind the bioluminescence of the water is discussed in detail, and passengers have the opportunity to swim in the bay, making La Parguera the only bioluminescent bay in Puerto Rico where swimming is allowed.
Whale watch on an evening cruise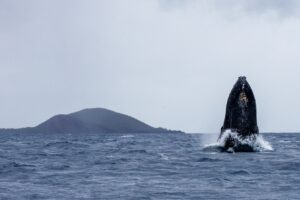 Rincon, Puerto Rico offers several local sunset cruise charters where you and your partner can view the island and the ocean in all of its golden splendor. January to March is also peak whale watching season in Puerto Rico, as humpback whales migrate through the warm tropical waters off of Rincon, making Valentine's Day perfect for an evening cruise. Taino Divers offers a sunset cruise complete with local beer, rum punch, ice and other beverages. Taino Divers has a minimum of six people for a private cruise, which is perfect if you plan on traveling with other couples. If you are looking for something more private, Katarina Sail Charters has cruises for two available.
To make your romantic getaway as wonderful as possible, book your stay at Maria's. Located right on the ocean by Tres Palmas Marine Reserve, Maria's itself captures the romantic essence of the Island of Enchantment. When you're ready to stay with us, booking is done through Twin Palms, Maria's rental, and onsite management. Please visit our booking page on this website to view the availability of Maria's and fill out our convenient contact form. If you have any additional questions regarding Maria's, you may call Elizabeth at 787-685-6648 (español: Cristina at 787-449-3673).