En esta temporada navideña, se nos recuerda todo lo que debemos agradecer. Para los que podemos, el espíritu de esta época del año nos anima a retribuir a aquellos qué trabajan, a menudo sin mucho elogio o atención, para hacer de nuestro mundo un lugar mejor para todas las personas y todas las especies. Esta temporada de dar, retribuya a Rincón y a Puerto Rico para ayudar a mantener la Isla un lugar maravilloso en los años venideros. Echa un vistazo a algunas de nuestras organizaciones benéficas favoritas y sin fines de lucro en Rincón y sus alrededores.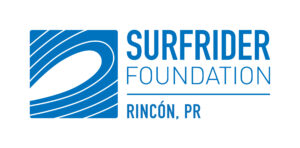 Fundación Surfrider Rincón, es una organización ambiental nacional sin fines de lucro 501c3, con una Capítulo independiente en Rincón. La organización comenzó en 2001 con la creación de los Tres Reserva Marina Palmas, que protege y mantiene poblaciones de muchas especies en peligro de extinción. animales, incluido el coral cuerno de alce. De hecho, la Playa de María forma parte de la Marina de Tres Palmas Reserve, por lo que el hermoso, claro y biodiverso océano fuera de Maria's Luxury Villa vence en parte de los esfuerzos de la Fundación Surfrider. Además del mantenimiento y protección de Tres Palmas, la Fundación Surfrider realiza pruebas de agua semanales, limpiezas de playas, plantas y reemplaza árboles dañados, lleva a cabo programas de reciclaje y gestión de residuos y lleva a cabo otros programas comunitarios para mantener las playas de Rincón para las generaciones venideras.
Puedes donar a Surfrider Foundation Rincón haciendo clic aquí, o visitando su sitio web en rincón.surfrider.org/donate/. Para aquellos que son más prácticos, visite rincón.surfrider.org/get-involucrado/para obtener información adicional.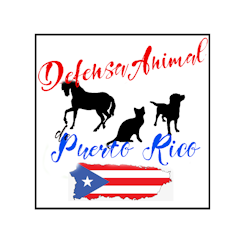 Animal Defense of Puerto Rico es una organización de bienestar y rescate animal que trabaja para mejorar la vida de los animales domésticos en la isla de Puerto Rico, pero tiene su sede en Rincón. Defensa Animal de Puerto Rico es una organización federal estadounidense sin fines de lucro 501c3 que fue fundada en 2013 y ha trabajado para ayudar a gatos, perros y caballos en necesidad. Animal Defense of Puerto Rico ayuda a brindar servicios veterinarios y apoyo para la adopción de perros y gatos, y ofrece servicios veterinarios y albergues seguros para caballos a solicitud de las fuerzas del orden público. Cada año, Animal Defense of Puerto Rico atiende a aproximadamente 250 animales.
Puedes encontrar múltiples formas de donar a Defensa Animal de Puerto Rico en defensaanimaldepuertorico.org/donate/. Si estás interesado en adoptar uno de los animales rescatados por Defensa Animal de Puerto Rico, visita defensaanimaldepuertorico.org/adopt/.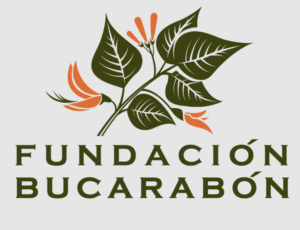 Fundación Bucarabón es una iniciativa comunitaria ubicada a unas pocas millas tierra adentro de Rincón y Mayagüez, en el municipio agrícola de Maricao. La iniciativa comunitaria trabaja para apoyar a los agricultores de la zona (que cultivan principalmente cultivos como el café), y para empoderar e incluir a las mujeres en los sectores laboral, social y económico. La Fundación Bucarabón también brinda servicios de educación y capacitación a la comunidad.
Puede donar a Fundación Bucarabon visitando www.fundacionbucarabon.org/donar, o visitando su tienda en www.fundacionbucarabon.org/shop.
Te encanta venir a Rincón, ¿por qué no apoyas a las organizaciones trabajadoras que se esfuerzan por hacer de Rincón un lugar que se pueda disfrutar y atesorar en los años venideros? Cuando esté listo para visitar Rincón, reserve su estadía con Maria's. Cuando esté listo para quedarse con nosotros, la reserva se realiza a través de Twin Palms, el alquiler de María y la administración en el lugar. Visite nuestra página de reservas en este sitio web para ver la disponibilidad de Maria's y complete nuestro conveniente formulario de contacto. Si tiene alguna pregunta adicional sobre María, puede llamar a Elizabeth al 787-685-6648 (español: Cristina al 787-449-3673).