In Puerto Rico, we almost always find a reason to celebrate! While there is always so much to do and see on our island, there are, throughout the year, many fun and noteworthy festivals. Of course, many people love to visit us during the winter holidays because of the beauty and pageantry of our Christmas and Twelfth Night celebrations, but did you know there are some fun, interesting festivities that happen during the off-season, too?
In this article, we'll tell you about four festivals that are celebrated in June here on the island. From food and flowers, to pineapples and getting rid of all that negative energy we all have built up, there are some great celebrations happening in June that will make your visit to Puerto Rico even more memorable for you and your family. Keep reading to learn more!
Festival de la Piña Paradisíaca – June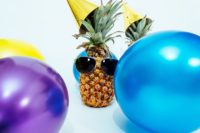 The Festival de la Piña Paradisíaca, or "Pineapple Festival", is celebrated annually in the oceanfront community of La Parguera. The highlight of this festival is a large, outdoor farmers' market, where vendors sell locally grown pineapples and other agricultural products. People can also enjoy a variety of fried foods and can listen to live music from local bands during the evening hours. Additionally, people can visit the many local bars and restaurants, or charter a boat for an evening out on the bioluminescent bay. If you're a runner, you might want to participate with the 5K race that coincides with this fun festival
Puerto Rico Restaurant Week – June
According to their website, Puerto Rico Restaurant Week is "a celebration of the island as a world-class culinary destination." During this week, locals and tourists alike are encouraged to check out the amazing, delicious food created by Puerto Rican chefs throughout the island.
Noche de San Juan – June 23rd
Noche de San Juan is celebrated throughout Puerto Rico. The eve of St. John the Baptist's birth, this celebration usually occurs two days before the summer solstice and is a beach holiday. Families gather for a day of fun in the sun at the beach, and at the stroke of midnight, it's tradition to take three or more backward plunges into the surf, to rid themselves of all negativity and to foster good luck. When you stay at Maria's, you'll have easy access to Maria's Beach, so why not visit us for Noche de San Juan and wash away all the negativity in your life?
Aibonito Flower Festival – June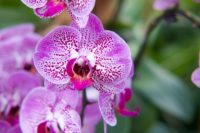 The Festival de las Flores de Aibonito is a celebration of the island's flower growers and landscape artists, has been a part of Puerto Rican culture since 1969 and takes place over multiple days. People visiting the festival have the opportunity to view and to purchase a huge variety of plants – including orchids and other flowers, veggie plants, and fruit trees. In addition to the floral beauty on display, festival-goers can also partake in music, street food, arts and crafts, workshops, exhibitions and more.
Whether you visit Puerto Rico for these festivals, or just to relax – stay at Maria's!
When you're ready to stay with us, booking is done through Twin Palms, Maria's rental and onsite management. Please visit our booking page on this website to view the availability of Maria's and fill out our convenient contact form. If you have any additional questions regarding Maria's, you may call Elizabeth at 787-685-6648 (español: Cristina at 787-449-3673).