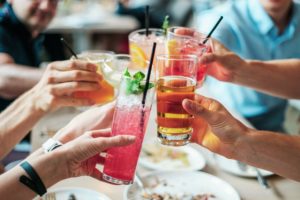 If you love rum, you should know that some of the very best brands are made in Puerto Rico. Puerto Rican rum sets the standard for quality. According to the website Rums of Puerto Rico, the reason the island's rums are superior is because of the history of the liquor, as well as the stringent standards that must be followed by distillers. The website explains Puerto Rico's history as a sugar cane grower, and how that crop helped create the rum industry on the island. 
When you purchase Puerto Rican rum, it's a great way to show your love for our island. You're helping to support a territory of the United States, as well as the island's economy. And, you're choosing a high-quality product. Our rums are perfect for sharing with friends, gift-giving, and entertaining. Because there are so many delicious mixed drinks that can be made using rum, why not choose a bottle from a Puerto Rican distillery for your next get-together?
Puerto Rico is home to many fine rum distilleries, some more than a century old. 
When you visit your local liquor store, you won't likely find our rums on the bottom shelf. They may cost a little bit more than ones manufactured elsewhere, but we think once you try them, you'll find they're worth it. Look for these brands the next time you shop:
Don Q

Bacardí

Caliche

Club Caribe

Trigo

Ron del Barrilito 
If you regularly enjoy rum, you know that Bacardí is one of the most established brands on the market. In fact, the Bacardí distillery in Cataño, Puerto Rico, also known as the Cathedral of Rum, is the largest premium rum distillery in the world!
And, here's a sweet drink recipe using Bacardí rum that's perfect for celebrating with someone special.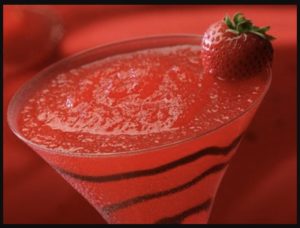 Chocolate Covered Strawberry Daiquiri
Ingredients:
1 10 oz. can Bacardí Mixers strawberry daiquiri frozen drink mix

½ cup Bacardí rum

2 ½ oz. Creme de Cocoa liquor

Chocolate syrup

5 cups ice

Strawberries, sliced (for garnish)
Instructions:
Blend together the frozen daiquiri mix, rum and ice for 45-60 seconds in a blender.

Rim 5 glasses with chocolate syrup; pour daiquiris into glasses. 

Top each with ½ oz. Creme de Cocoa liquor; garnish with slices of strawberry.
When you stay at Maria's, why not plan to visit a rum distillery while you're here?
One of the best parts about Puerto Rico is that most parts of the island are a day trip away. So whether you want to stop by Bacardí in Cataño or Don Q in Ponce, you can make a distillery tour a part of your getaway! Our booking is done through Twin Palms, Maria's rental and onsite management. Please visit our booking page on this website to view the availability of Maria's and fill out our convenient contact form. If you have any additional questions regarding Maria's, you may call Twin Palms at 787-685-6648 (español: 787-449-3673).