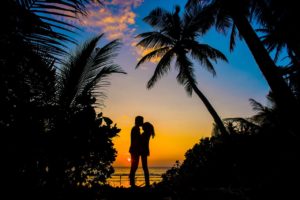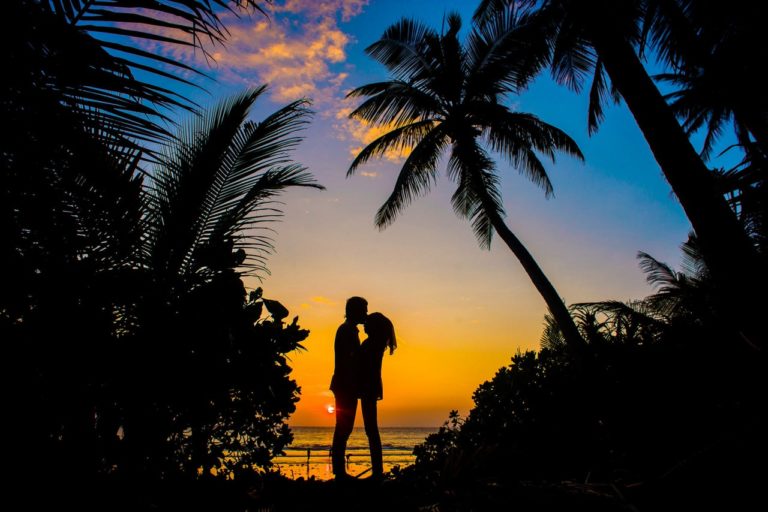 Valentine's Day is always the perfect opportunity to let your loved one know how much you care about them. And while we won't argue that chocolates, roses, and jewelry are always a nice sentiment, what about dazzling them with a tropical getaway this year? In this very busy, very material world we live in, many people are opting to give the gift of adventures and experiences, and we think a trip to Maria's would be the perfect choice.
Obviously, we love Maria's. It's been a part of our family for several decades, and it holds many memories of wonderful family times for us. That's why we love sharing the Maria's experience with other people. It's more than just a place to stay – it's a home away from home, albeit one in a tropical paradise! Learn more about why giving your sweetheart the gift of a Maria's experience will be the romantic adventure of a lifetime.
A romantic getaway at Maria's in Rincón, Puerto Rico is what memories are made of.
You and your loved one will never forget the Maria's experience. Here are a few reasons why we think you'll love it here.
Maria's Beach: Maria's luxury villa is located within steps of beautiful Maria's Beach. Depending on the time of year you visit, you can take part in watching – or participating – in surfing, or if you come during the summer months, the waves are less intense, and you can enjoy swimming and sunning yourself on the beach.
Luxurious Living: We painstakingly have made Maria's a place where you can relax and enjoy a home-like setting, with all the amenities you could ever want. We have a pool on-premises, as well as hot tubs, a fully stocked bar, comfortable bedrooms and baths, and complete kitchens and dining areas.
Nearby Nightlife: When you stay with us at Maria's, you're only a short walk away from some great places to dance the night away. You can stop into Calypso Bar, just up the hill from Maria's, for delicious food, amazing drinks, and live music, or head down the road a bit and visit Tamboo and Shipwreck (just to name a couple), for even more good food, drinks, and fun!
Places to Explore: There are so many interesting places in and around Rincón where you can experience the Puerto Rican culture and history. You can visit art galleries, such as the Playa Oeste Gallery, the Galeria Del Surf, and the Aura Art Gallery and Studio, where you can see the influence of art in Puerto Rico's history.
Outdoor Fun: Staying at Maria's means you'll be right by the ocean! You can try your hand at surfing and paddleboarding, spend the day sunning yourself on the beach, swimming or snorkeling, or going out on a chartered fishing boat for the day. There are so many ways to have active adventures in the sun when you stay with us!
Make this Valentine's Day one that your special someone will never forget – give them the gift of an island getaway to Maria's this year. Our booking is done through Twin Palms, Maria's rental and onsite management. Please visit our booking page on this website to view the availability of Maria's and fill out our convenient contact form. If you have any additional questions regarding Maria's, you may call Twin Palms at 787-685-6648 (español: 787-449-3673). Come visit us and bring some romance into your life! You'll be glad you did.