June is Pride Month, a time that celebrates the impact that members of the LGBTQ+ community have had on their world. Rainbow flags fly, and people from all communities come together to appreciate the unique beauty in everyone. At Maria's, we welcome all people – and we celebrate diversity in all its forms, all year long. We are especially appreciative to those who are both well-known, and those whose names may not be at the forefront, but who spend each day enriching the lives of others.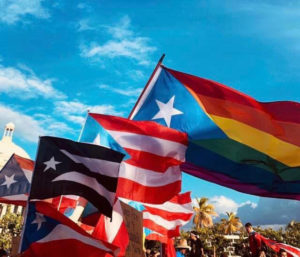 While prominent Puerto Ricans like Ricky Martin, Rosie Perez, and Lin-Manuel Miranda have worked to further the cause of the LGBTQ+ community, organizations like Waves Ahead are providing boots-to-the-ground support on the island. According to their website, Waves Ahead "offers support to the marginalized and vulnerable sectors of society by giving them the necessary help to strengthen their community and family environment." The group, which has San Juan and Cabo Rojo locations, manages SAGE Puerto Rico and its LGBTQ+ Senior Community Center.
The vision of Waves Ahead is to bring awareness to the importance of offering mental and psychosocial support to older LGBTQ+ individuals, as well as other groups such as the general aging population, female heads of household, and the homeless. Their ultimate goal is to not only provide essential mental health services to these groups but to also provide essential items to those in need, as well as to assist in rebuilding communities that have suffered devastation from recent natural disasters.
How You Can Help Waves Ahead
One of the simplest, but most vital ways you can support the efforts of Waves Ahead is by donating. As part of their efforts to support and help the LGBTQ+ community in Puerto Rico, Waves Ahead has strengthened their mental health programming, well-being (such as yoga and mindfulness), art and music therapy, faith and spirituality programming, and whenever possible, has helped rebuild homes destroyed by Hurricane Maria. As more funding becomes available to the group, they plan to add to this listing of services. You can donate to this cause by clicking here.
At Maria's, we're happy to celebrate all people.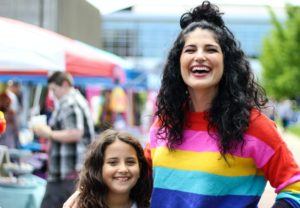 When you visit the Rincón area, you'll find many businesses supporting and welcoming all people, including those who are members of the LGBTQ+ community – including Maria's. We'd love to have you come stay with us and enjoy the beauty of our island! When you're ready to stay with us, booking is done through Twin Palms, Maria's rental and onsite management. Please visit our booking page on this website to view the availability of Maria's and fill out our convenient contact form. If you have any additional questions regarding Maria's, you may call Elizabeth at 787-685-6648 (español: Cristina at 787-449-3673).