With pristine beaches, a variety of bars and restaurants and plenty of options for recreational activities, Rincon is the perfect place to plan your corporate or wellness retreat. From surf lessons to horseback riding, you are sure to find ways to bring your team closer together in Rincon, Puerto Rico.
In Rincon, surfing is part of life. A group surfing lesson can be a great way to help your team bond.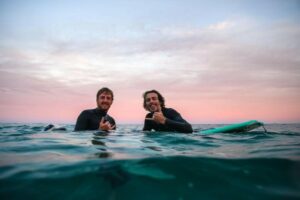 Located right on Maria's Beach, Surf Lessons Puerto Rico is a great way to get you and your team out on the water. With affordable lessons and an experienced staff serving all experience levels, this can be a wonderful activity for any corporate retreat. Generally, surfing lessons in Rincon include the cost of your board as well, so all you need to do is show up!
---
Looking for adventure? Rincon has you covered.

Rincon, Puerto Rico has no shortage of wonders of its own, but Rincon's convenient location makes it perfect for the team that wants to see all that the island of enchantment has to offer. Skudin Surf Shack offers tours to a variety of locations around the island, including magnificent waterfalls and the bioluminescent bay.
Want adventure, but looking to stay close to Rincon? No problem, Taino Divers offers snorkeling tours to Desecheo – a small island off Rincon's coast with a beautiful, largely untouched coral reef – in addition to sunset cruises and scuba diving excursions.
---
Bring your team closer together with horseback riding on the beach.

Another great option for group bonding that Rincon has to offer is horseback riding, right on the beautiful sandy beaches of Rincon. At Pintos "R" Us, experienced guides – and horses – offer riding tours for all skill levels in groups of up to 12. Pintos "R" Us takes pride in the health and well-being of their horses, which are free to roam an expansive ranch when they are not being ridden.
---
Celebrate the evening with laughs and artisan brews.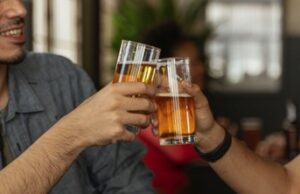 Located in the heart of downtown Rincon is the Rincon Beer Company. The Rincon Beer Company is a small, offbeat microbrewery with a sizable in-house line on tap, in addition to several other beers brewed throughout Puerto Rico. With a chill atmosphere, live music and friendly bartenders, Rincon Beer Company is a great place to step back and relax. Additionally, the Rincon Beer Company is available to host private parties, so there's no need to worry about finding space for your full group.
Rincon, Puerto Rico is a wonderful option for any corporate or wellness retreats. At Maria's, you can find the perfect accommodations for you and your team to enjoy the retreat of a lifetime.
When you're ready to stay with us, booking is done through Twin Palms, Maria's rental, and onsite management. Please visit our booking page on this website to view the availability of Maria's and fill out our convenient contact form. If you have any additional questions regarding Maria's, you may call Elizabeth at 787-685-6648 (español: Cristina at 787-449-3673).