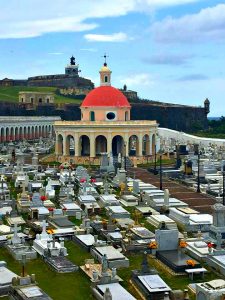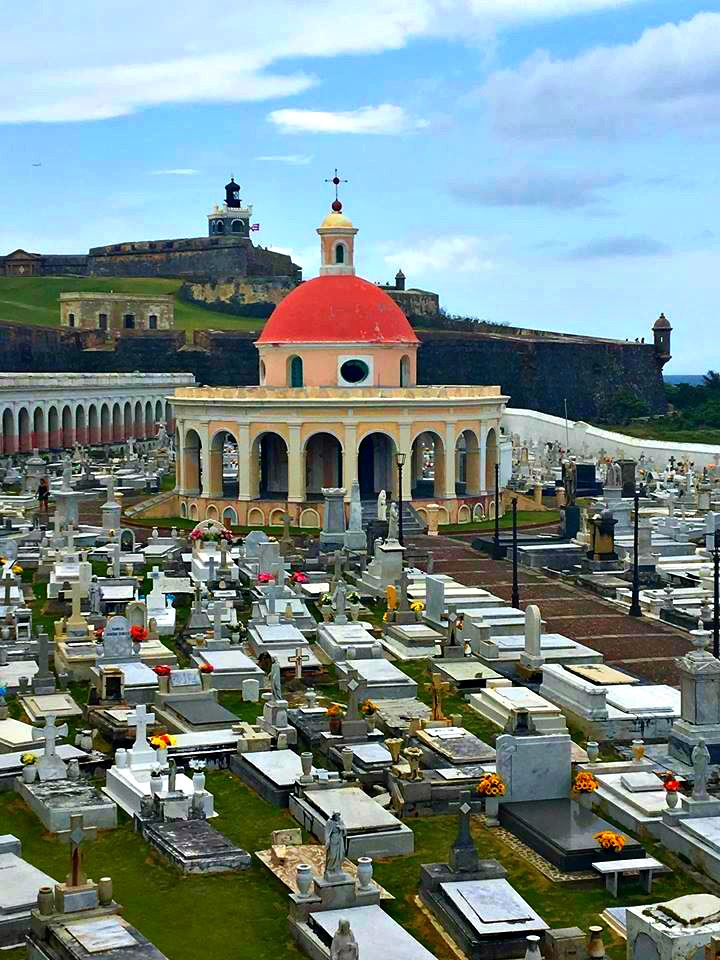 If you're planning  a day trip to San Juan during your stay at Maria's, there are many sights you won't want to miss. Old San Juan will provide you with a number of visual delights, from the incredible architecture and vibrant street art, to the centuries-old fortresses that stand overlooking the Atlantic Ocean. And, while you're there, you may want to pay a visit to Santa María Magdalena de Pazzis, a colonial-era cemetery established in 1863.
While it might seem grim at first thought, cemeteries can actually provide an amazing history lesson and a glimpse into the past. There are nearly 1000 graves in the cemetery, many of them belonging to some of the most prominent Puerto Ricans. Poets, artists, politicians and actors have all found their final resting place at Santa María Magdalena de Pazzis. Here are a few noteworthy cemetery "residents" that played a significant role in the shaping of Puerto Rico:
Aurora de Albornoz (1926-1990) – Spanish poet and professor
Jose Ferrer (1912-1992) – Puerto Rican actor and director, became the first Hispanic actor to win an Academy Award (1950, Best Actor, Cyrano de Bergerac)
Rafael Cordero (1790-1868) – Led the movement to provide free education to all without regard to race or background; known as the Father of Public Education in Puerto Rico
Norma Candal (1927-2006) – Puerto Rican actress, comedienne, and television host
Ricardo Alegría (1921-2011) – Puerto Rican scholar, anthropologist and archaeologist who was a pioneer in the studies of the Taino culture
Rafael Hernandez (1892-1965) – Puerto Rican songwriter who brought Puerto Rican and Cuban styles of music including canción, bolero and guaracha to the forefront
Ramón Rivero (1909-1956) – Comedian, actor, and composer who was at the forefront of building Puerto Rico's radio, TV and cinema industries
Of course, if you plan a day trip to Old San Juan while staying with us at Maria's, there are many other sights near the cemetery you won't want to miss. Castillo de San Cristóbal, Castillo San Felipe del Morro, Iglesia San José and the Museo de Arte e Historia are all nearby and offer even more of Puerto Rico's rich history.
When you're ready to come visit Puerto Rico, Maria's is ready to help! Our booking is done through Twin Palms, Maria's rental and onsite management. Please visit our booking page on this website to view the availability of Maria's and fill out our convenient contact form. If you have any additional questions regarding Maria's, you may call Twin Palms at 787-685-6648 (español: 787-449-3673). Thank you for planning your Puerto Rican vacation with Maria's!