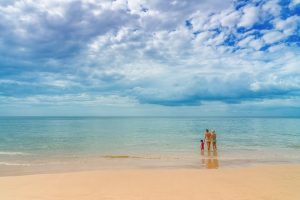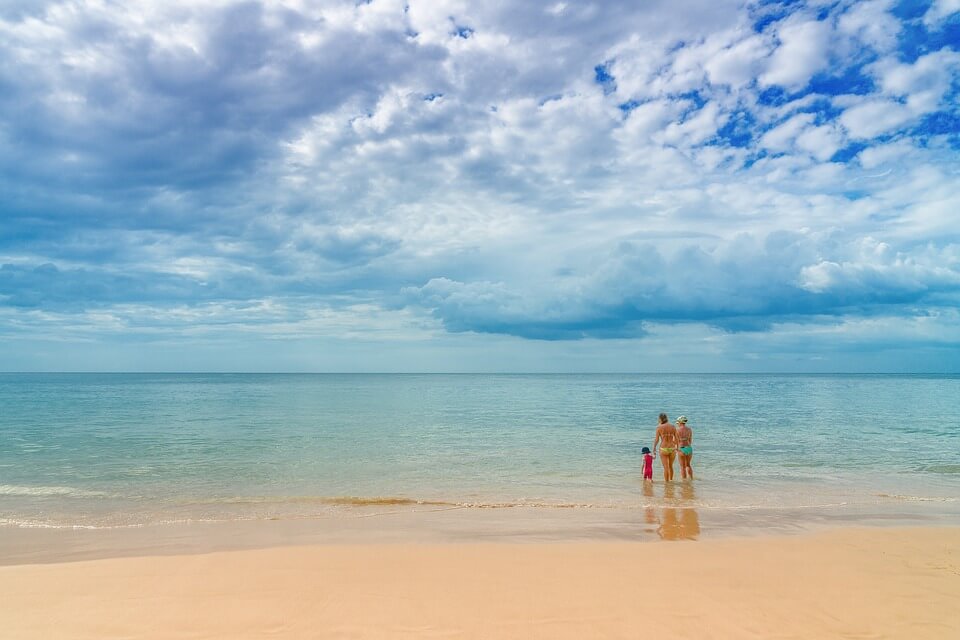 Family vacations are a great chance to spend time away from the hustle and bustle of everyday life, and enjoy one on one time with the people who matter the most to you. If you're looking for a vacation opportunity that not only provides you with the family time you've been hoping for, but also with memories to last a lifetime, then you might want to consider planning a family vacation in Puerto Rico. Everyone in your family will love the sun, sand and surf Puerto Rico has to offer. And when you stay at Maria's, it's even more special!
What is Maria's?
It's one of Rincon, Puerto Rico's premier waterfront vacation rentals, located on the beautiful Maria's Beach. Luxury family vacations start here – our 8-bedroom villa is a perfect family vacation destination because it offers spacious accommodations, sleeping for 16, and so much more. Maria Garcia, for whom both the resort and the beach are named, and her son Ramon Acevedo Garcia, lived on the beach for over 50 years, becoming beloved residents of the town of Rincon. Maria's is still owned by the Acevedo family today.
What makes Maria's so special?
Maria's is a new, oceanfront villa that's ideal for family vacations. We offer numerous amenities that make staying with us a vacation in and of itself! When you choose Maria's for your family vacation destination, you'll enjoy many features that will make your stay with us peaceful, relaxing, and memorable. We're pleased to offer our guests eight bedrooms, six full baths, two full kitchens, large dining tables, high-definition satellite television, air conditioning and ceiling fans, internet access, washers and dryers, gas grills and a hot tub with wet bar on each deck. Not to mention, we offer private access to Maria's Beach!
But is Maria's expensive?
Considering that Maria's is a luxury accommodation with all of the above amenities, you might expect to pay a premium price to stay with us. When you look on our website, you will see that booking the full villa for a week is $10,500. That seems like quite the price tag! But, when you consider making your stay with us a family affair, you can easily split costs up to eight ways! That comes down to $187.50 per day, per room – a price that's comparable to staying a night at a moderately priced chain hotel!
What else is there to do in Rincon?
Maybe the better question would be, what isn't there to do! You and your family will be able to enjoy the many activities available throughout the Rincon area. Surfing opportunities abound in Rincon, with areas for beginners, seasoned pros, and everyone else in between. And, there are numerous other water activities, including snorkeling, diving, paddle boarding and fishing. For the kids, there's the Las Cascadas Waterpark and more. And, there are many dining experiences you can enjoy within walking distance of Maria's – experience authentic Criollo cuisine, drinks at a poolside bar, or the best burgers in town!
Maria's sounds great! How do I get started?
When you're ready to book your vacation with Maria's, we're ready to help! Our booking is done through Twin Palms, Maria's rental and onsite management. Please visit our booking page on this website to view the availability of Maria's and fill out our convenient contact form. If you have any additional questions regarding Maria's, you may call Twin Palms at 787-685-6648 (español: 787-449-3673). Thank you for planning your destination vacation with Maria's!