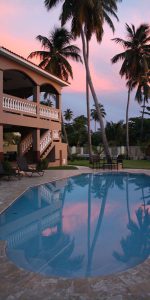 According to the American Institute of Stress, numerous studies have shown that strife in the workplace is the leading cause of stress in American workers' lives, especially in recent years. As a result, the business retreat idea has become more and more important. Corporate retreats allow workers to come together and align priorities, allowing teams to set goals and create a vision of where they'd like to see the company go in the future. Having a plan of action like that makes the workplace inherently less stressful, as many people cite uncertainty as a cause of workplace stress.
If you've been tasked with putting together your company's next corporate retreat, you may feel like you've taken on a daunting undertaking. You want to put together a retreat that's going to provide some much-needed morale boosting for your team, while at the same time giving you an opportunity to refresh your business and come up with new ideas for success. Your work retreat should be a time when your company can refresh and renew their mission, and alleviate some of the day-to-day stress that can come when people haven't taken the time to recharge their batteries.
Finding a good place for your corporate retreat is important. It's imperative that your retreat feels like a getaway, while still maintaining a work-related structure. You want a place where you can experience quiet, calming meeting spaces, yet have the amenities you need to proceed with your meetings such as reliable Internet, well-designed meeting rooms and access to drinks and snacks. Natural light is also important; there's nothing worse than sitting in a meeting room for hours while inundated with harsh, glaring artificial lighting. At the same time, it's important to disconnect a bit during your retreat. Getting away from emails, phone calls and other such distractions is important for a successful corporate retreat.
The focus should be on each other as team members – a fact that can get easily forgotten in the planning of a retreat. Some ways to get to know each other better include planning mealtimes together and planning some fun once the business portion of the retreat is completed. What about cooking a meal together? Spending your retreat at a location that offers kitchen access can facilitate that. Take some time splashing around at a pool or beach in the afternoons, after attending to business in the morning. Having your corporate retreat beachside is a great way to ensure that happens. One way you can do that is by choosing to hold your company's retreat at Maria's, located on Maria's Beach in Rincon, Puerto Rico.
At Maria's, we can provide you with a business retreat atmosphere that will help you reduce stress and bond as a team. We provide beautiful, open spaces for the business portion of your retreat, and a relaxing atmosphere that will help you unwind and connect with your team. When you choose to hold your corporate retreat at Maria's, you'll stay in our new, luxurious villa, which features eight bedrooms, kitchens, lounging and dining areas, a swimming pool and more. And, you'll be granted private access to beautiful Maria's Beach, where you and your team can sunbathe, swim, snorkel or even surf!
At Maria's, we offer everything you need to make your retreat a success. We offer Internet, large, accommodating tables that are perfect for meeting and planning, and six full baths for your comfort and privacy. We're air-conditioned with abundant natural light pouring into all of our beautifully decorated spaces. When you're done with work, you'll enjoy our pool as well as our hot tubs and wet bars, available for your use on each level. You're sure to find the peace, quiet and comfort you need to provide your team with a business retreat that will be productive, enjoyable and memorable.
When you're ready to book your corporate retreat with Maria's, we're ready to help! Our booking is done through Twin Palms, Maria's rental and onsite management. Please visit our booking page on this website to view the availability of Maria's and fill out our convenient contact form. If you have any additional questions regarding Maria's, you may call Twin Palms at 787-685-6648 (español: 787-449-3673). Thank you for planning your business retreat with Maria's!