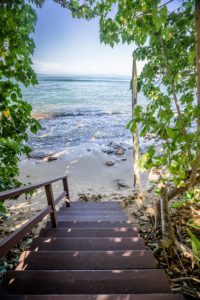 Spring is here and with it comes celebrations across the world to inaugurate the new season. Puerto Rico is no exception, and spring in Puerto Rico comes with a much longer celebration of Easter (or Pascua as it is called in Spanish) called Holy Week (or Semana Santa).
Learn some of the customs of Holy Week in Puerto Rico and maybe take part in a few yourself during your stay!
What is Holy Week?
Holy Week is a celebration lasting from Palm Sunday to Easter Sunday. This year, Holy Week will be from April 10 to April 16. As the majority of the Puerto Rican population practices Catholicism, Holy Week is the most significant holiday in Puerto Rico and across Latin America.
Holy Week starts off with Palm Sunday, and major streets in Puerto Rico often hold processions to celebrate Jesus's arrival in Jerusalem on that day. The next two days, Holy Monday and Holy Tuesday, tend to be less celebratory and more spiritual in nature. Puerto Ricans may fast or only eat certain foods during this time, attend church services and pray on these days. On Maundy Thursday, Puerto Ricans often wash their feet in church, as a way of commemorating Jesus washing the feet of his disciples on the night of his arrest.
Good Friday is one of the most significantly observed days of Holy Week. Several Puerto Rican cities – especially San Juan – hold a reenactment of the crucifixion of Christ, often filled with candlelit processions and actors playing the significant figures of the crucifixion. Some Puerto Ricans continue to fast throughout Good Friday.
For visitors during this time, remember that several Puerto Rican businesses may be closed throughout Holy Week in observance of the holiday, so make sure to stock up in advance of Good Friday.
Holy Week concludes with midnight mass on Saturday night and Easter Sunday morning.
How Can I Celebrate Holy Week?
Across the island, various churches and congregations will be holding events to celebrate Holy Week. Right in the heart of Rincon, Parroquia Santa Rosa de Lima has a full itinerary planned for Holy Week. Many locals also celebrate Holy Week by spending time with family, so the beach can also be a great place to go.
However, you decide to spend this time in Puerto Rico, remember that it is a deeply spiritual and significant time for many islanders and to approach the week with respect.
Whether you want to participate in the cultural experience of Holy Week or not, spring is a wonderful time to visit Rincon, Puerto Rico. For the best in comfort and access to warm, sunny beaches, look no further than Maria's.
When you're ready to stay with us, booking is done through Twin Palms, Maria's rental, and onsite management. Please visit our booking page on this website to view the availability of Maria's and fill out our convenient contact form. If you have any additional questions regarding Maria's, you may call Elizabeth at 787-685-6648 (español: Cristina at 787-449-3673).