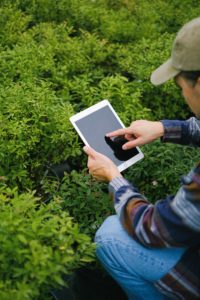 When Hurricane Maria swept through Puerto Rico, it destroyed many crops and agricultural landscapes in its wake. Puerto Rico's Secretary of Agriculture Carlos Flores Ortega indicated that an estimated 80 percent of the agricultural crop was destroyed, with products like bananas, plantains, and coffee beans the hardest hit. This loss of nearly $800 million has forced Puerto Rico to reconsider how it approaches agriculture on the island, and some are looking to aquaponics and hurricane-proof greenhouses as a means to restore farming.
Mayaguez, a city near Rincón, is looking at farming in a new way.
According to Forbes Magazine, since the devastation wrought by Hurricane Maria, there is a new breed of agriculturalists who are working to make crop growing more protected and sustainable on the island. For instance, Fusion Farms, located in Mayaguez, Puerto Rico, is using aquaponics to grow crops. Using a "hurricane-protected vertical farming model," Fusion Farms hopes to help encourage food security, sovereignty and safety on the island.
This sort of farming will hopefully help prevent some of the food scarcity that was faced during the hurricane, should a disaster like that strike again. Lisa Jander, a co-owner of Fusion Farms, sees this as not only an opportunity to ensure food security on the island, but to also open doors for young people with an interest in agriculture who live on the island. Right now, Jander explained, many of these people leave Puerto Rico. However, by expanding this innovative type of farming, she believes more would stay and help the island become less dependent on imported foods. Maria left many large buildings vacant, and they could easily be converted to aquaponic farmscapes – helping to heal the economy and grow the island's agribusiness.
How can aquaponic farming benefit tourists to the island?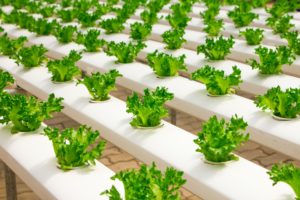 If you're reading this blog, chances are you're considering a vacation to Puerto Rico, or have already visited our island. Not only can aquaponics help create agricultural jobs and boost the economy, but it can also help create new ideas for restaurateurs, too. That's because agribusinesses like Fusion Farms grow crops that translate well to the farm-to-table restaurant scene. Because so much produce has to be imported, it's difficult to offer customers the freshest product. But with a rise in aquaponic farms, the idea of farm-to-table restaurants or expanded menu offerings are far more feasible.
And, because these farms offer an innovative look into how the island is rebuilding its agricultural sector, Puerto Rico is a great place for agricultural students and groups to visit. Aquaponic farms offer a look into year-round harvests of such agricultural products as:
Greens
Herbs
Fruits
Vegetables
Fish
The nature of aquaponics farms allows producers to offer a completely non-GMO, organic product to consumers, all while recreating the island's agricultural landscape and providing better food choices for both islanders and visitors alike.
Interested in Puerto Rican agriculture? Why not plan a visit and stay with us at Maria's?
When you visit us in Puerto Rico, you'll find that our agribusiness people are very friendly and enjoy having tourists check out their facilities. They take great pride in the work they do to keep the island fed and keep the economy running, and love to share their ideas and innovations with you. For instance, you can tour Fusion Farms mentioned above, as well as Hacienda Buena Vista, a coffee plantation located south of Rincón in Ponce, and many other agribusinesses.
Booking is done through Twin Palms, Maria's rental and onsite management. Please visit our booking page on this website to view the availability of Maria's and fill out our convenient contact form. If you have any additional questions regarding Maria's, you may call Elizabeth at 787-685-6648 (español: Cristina at 787-449-3673). They will be more than happy to help you plan your stay in Puerto Rico with us!