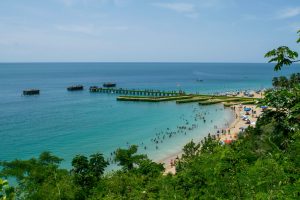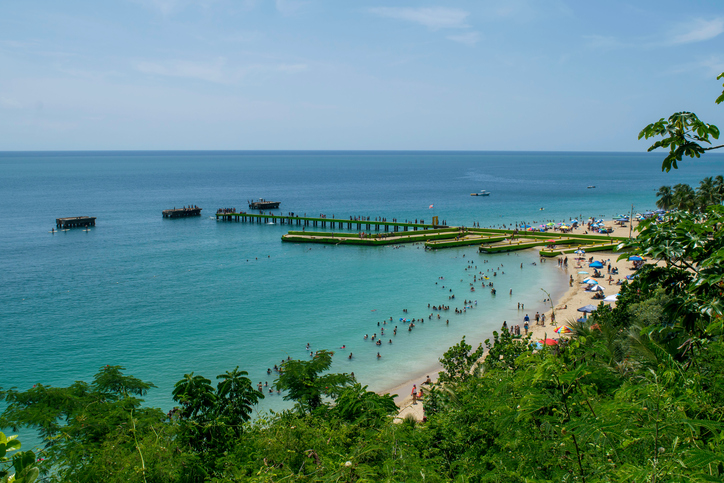 Many people who stay in Rincón fly into the airport in Aguadilla. The Rafael Hernández Airport is located only 45 minutes from Maria's Beach, making it the airport of choice when visiting the west side of the island. While in Aguadilla, why not take in some of the sights the city has to offer?
Here are three must-see places to visit when you're driving through Aguadilla to Maria's:
Parque de Colón Banyan Treehouse: Located in an oceanfront park that features a beach, a playground and a picnic area, the Treehouse is a huge wooden structure built up high in the tops of Banyan trees. According to Puerto Rico Day Trips, there are stairs, walkways, overlooks and benches, along with signage that describes the tree as well as local ecology and history, all from the tree's point of view. The structure is still intact and open for use since Hurricane Maria, so you will be able to enjoy it – and get a bird's eye view of Aguadilla.
Faro de Punta Borinquen: The Punta Borinquen lighthouse is located on what used to be the Ramey Air Force Base in Aguadilla. According to the Library of Congress, the original lighthouse was built in 1889, but was destroyed in an earthquake that struck the island in 1918. The new lighthouse was finished in 1922, and to this day is active and used as a housing facility for the U.S. Coast Guard. You can visit both the new lighthouse and the ruins of the original when you visit Aguadilla.
Crash Boat Beach: No one really knows how Crash Boat Beach got its unique name, but If you'd like to spend the day relaxing in the sun and surf, make sure to stop there! The water is very clear in this area, making it a great place for scuba diving and snorkeling. There's a designated swimming area, as well as opportunities to rent boating, surfing and paddle boarding equipment. Though usually somewhat crowded, Crash Boat is a great place to sunbathe, and snack stands can keep you supplied with local food and beverage choices.
When you're ready to come visit Puerto Rico, Maria's is ready to help! Our booking is done through Twin Palms, Maria's rental and onsite management. Please visit our booking page on this website to view the availability of Maria's and fill out our convenient contact form. If you have any additional questions regarding Maria's, you may call Twin Palms at 787-685-6648 (español: 787-449-3673). Thank you for planning your Puerto Rican vacation with Maria's!