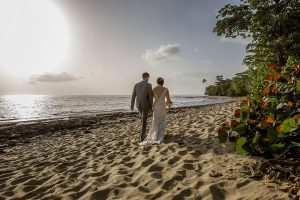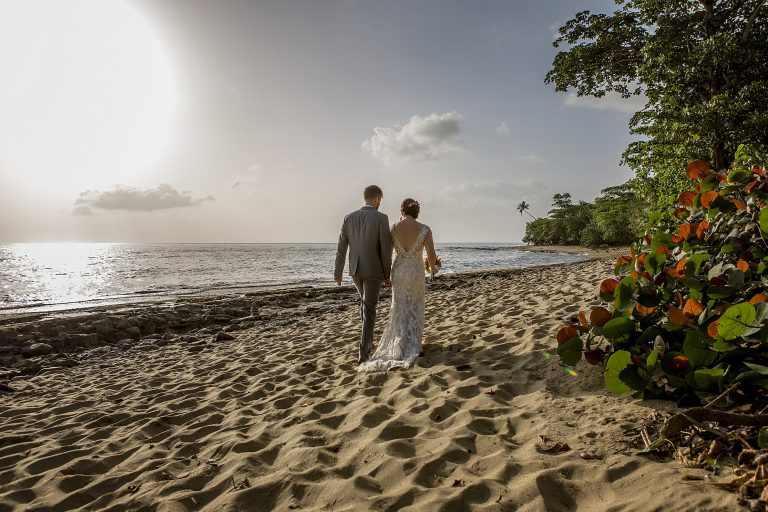 Planning a destination wedding to Puerto Rico can be exciting – and a little bit nerve wracking! You want to have a perfect wedding at a beautiful destination that creates wonderful memories for you as a couple, as well as for your friends and family. But, planning a wedding in your own backyard is hard enough – how can you pull off the wedding of your dreams in Puerto Rico? It's easier than you think – once you develop a plan of action.
Get Organized
There are a lot of moving parts to any wedding, and a destination wedding has, obviously, a few more. If you have the budget to hire a professional wedding planner, that can be a great help as far as organization is concerned. If not, find a friend or family member who's willing to assist you in your planning. Then – let them help you every step of the way! Trying to do it alone will add unwanted stress, and you should enjoy planning your destination wedding.
Choose Your Location
When you decide on a destination wedding in Puerto Rico, you can rest assured that you've made a great choice. Maria's in Rincon, Puerto Rico, is an incredible location for your destination wedding. When you work with us, you'll not only have access to the absolutely stunning oceanfront, but you, your family and your guests will all be able to stay in our luxury villa. There, you'll have access to eight bedrooms, six full baths, kitchens, lounging areas, a swimming pool and much more, with private access to the beach for you and your guests. And, we can help connect you to photographers, caterers and planners, so it'll be even simpler to plan your perfect destination wedding with us!
Research Your Destination
For instance, as you plan your wedding at Maria's, you may want to learn more about Rincon and all the area has to offer. There are many sources of information you can explore, such as tourism association websites, or even this website! We offer a page that provides you with links that take you to various attractions in Rincon, wine and dine venues, and things to do while you're here. Looking into different options for dining, relaxation and fun day trips can help make your destination wedding in Puerto Rico even more memorable.
Get Connected
Facebook, Twitter and Instagram are all a part of our modern vocabulary, so it goes without saying you'll probably be doing the bulk of communication about your wedding online. Creating a personal website for your wedding is an option that will allow you to communicate with your friends and family from the beginning all the way through. You can include wedding and travel details, directions and more. Consider saving some expense and taking RSVPs via email rather than reply cards – that way you can easily keep track of who's coming as well as their travel plans.
Source Wedding Décor Locally
Remember, when you choose a destination wedding you'll have to bring everything with you, so choose wedding favors and decorations that can either be procured on the island or can easily travel. Small is better – one exceptionally elegant wedding favor will be more appreciated than tchotchke. Something locally handcrafted would be a wonderful memento to give to your guests, and also is something you don't have to worry about packing and shipping beforehand.
Most of all, when planning your destination wedding to Puerto Rico, relax and have fun! And don't be afraid to ask how we can help you here at Maria's. We're friendly, knowledgeable regarding weddings, and know Rincon like the back of our hands. When you're ready to start planning your wedding at Maria's, give us a call at 787-685-6648 (español: 787-449-3673), or use our convenient online contact form to tell us more about you and your wedding plans. We look forward to helping you make your destination wedding a dream come true.