When we think about Thanksgiving and Christmas in the continental United States, we usually consider them to be two very separate holidays. On the island of Puerto Rico, however, the period between Thanksgiving and Christmas is generally one of celebration and festivities. But, the holiday season in Puerto Rico extends far past Christmas Day – it does not conclude until January 8th!
With so much festivity and pageantry happening on the island during the holiday season, it can be an excellent time for a visit. Not to mention, the weather has typically calmed down – the threat of hurricanes during this time of the year is minimal, and visitors can enjoy warm, sunny days – perfect for taking in the often-breathtaking sights and sounds of the island during the most wonderful time of the year.
Holiday Season Timeline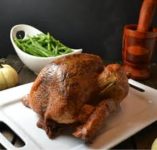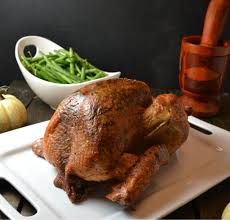 Puerto Rico celebrates Thanksgiving in much the same way as the continental U.S., with a slightly different menu. A traditional Puerto Rican Thanksgiving menu most often includes Mofongo stuffing, Arroz con Gandules (rice with pigeon peas), amarillos (fried sweet plantains with sugar), morcilla (blood sausage) tostones, and tembleque (coconut custard) or dulce de leche. Turkey, or pavochon, is the star of the show but made with traditional Puerto Rican spices such as adobo and sazon.
Then from Thanksgiving on, preparations for the Christmas holiday begin. Families decorate their homes and put up the arbolito or Christmas tree. Puerto Rico does not celebrate the holidays to quite the same level of commercialism, however, and continues the tradition of observing the holiday's religious roots. In between Thanksgiving Day and Christmas, Puerto Ricans prepare for the religious pageantry that accompanies the season.
The Christmas Eve (Nochebuena) celebration, for instance, is one of great festivity and celebration. Usually, families prepare great feasts and attend Misa de Gallo, a Catholic mass that is held at midnight and includes caroling and children dressed as Nativity figures and angels. Families generally attend this mass together, as it is often considered the most beautiful of the year. Harkening back to European influence, Santa Claus visits and brings toys on Nochebuena.
Christmas Day, or Navidad, is celebrated in much the same way as the continental U.S. A gift exchange happens early in the day, and then the remainder is primarily a day of rest from the events of Nochebuena. From here is where the event timeline differs significantly from the mainland, as the season does not end at Christmas. In Puerto Rico, there are three more weeks of events!
If you visit in the New Year, you will want to consider planning your stay for Víspera de Reyes on January 5th and then Día de Reyes on January 6th. These are the days of the kings, the Three Wise Men Gaspar, Melchior, and Balthazar. Víspera de Reyes takes place on the eve of Día de Reyes and is celebrated with a mass to honor the Three Wise Men, who are considered saints in the Catholic religion. After Mass, children prepare to receive gifts from Gaspar, Melchior, and Balthazar. They leave cut grass for the Wise Men's camels to eat, like North American children leave carrots for Santa's reindeer.
On the Día de Reyes (Epiphany), a holiday akin to the mainland's Christmas Day is celebrated. Children excitedly seek the gifts left for them the night before by Gaspar, Melchior, and Balthazar. Families enjoy a day of feasting and togetherness. And, the feasting lasts for the next two days – Gaspar's feast day is on the Día de Reyes, with Melchior's following on the 7th and Balthazar's on the 8th.
If you plan to visit during the holidays, stay with us at Maria's.
Our beautiful beachfront villa will provide you and your family with a lovely atmosphere for both celebration and relaxation. Rest assured, we are taking every measure possible for your safety and certified to be in complete compliance with both the Puerto Rican government and the Puerto Rico Tourism Company.
To stay up-to-date on traveling to, from, and within Puerto Rico, please click here for regularly updated COVID-19 information. And while you wait, learn more about beautiful Rincón and the surrounding area by browsing our website. You'll find a complete news section that provides information about local attractions, traditions, dining, activities, and more.
Plus, you'll learn about Maria's, and the luxury getaway we offer our visitors. When you're ready to stay with us, booking is done through Twin Palms, Maria's rental and onsite management. Please visit our booking page on this website to view the availability of Maria's and fill out our convenient contact form. If you have any additional questions regarding Maria's, you may call Elizabeth at 787-685-6648 (español: Cristina at 787-449-3673).