When people think of Puerto Rico, especially those who have vacationed there before, many different things come to mind. Beautiful beaches, rich historical heritage, amazing food, and, most likely, delicious rum drinks! Puerto Rican rum is world-renowned for its incredible flavor and smoothness, and the island is home to several rum distilleries, among them popular brands like Bacardi, Ron del Barrilito, and Don Q.
And, Puerto Rico is the birthplace of one of the most popular tropical drinks – the famous piña colada, a mixed drink that was said to have originated at a San Juan hotel in the 1950s, and includes pineapple, coconut, and of course, rum. The best way to enjoy a piña colada is while enjoying a relaxing sunset on one of Rincón, Puerto Rico's beaches, but you can enjoy one at home, as well as other tasty rum cocktails – why not sip one while planning your Puerto Rico vacation?
Here are a couple of rum drinks you can make at home and enjoy while browsing our website.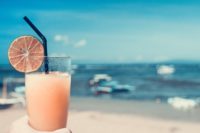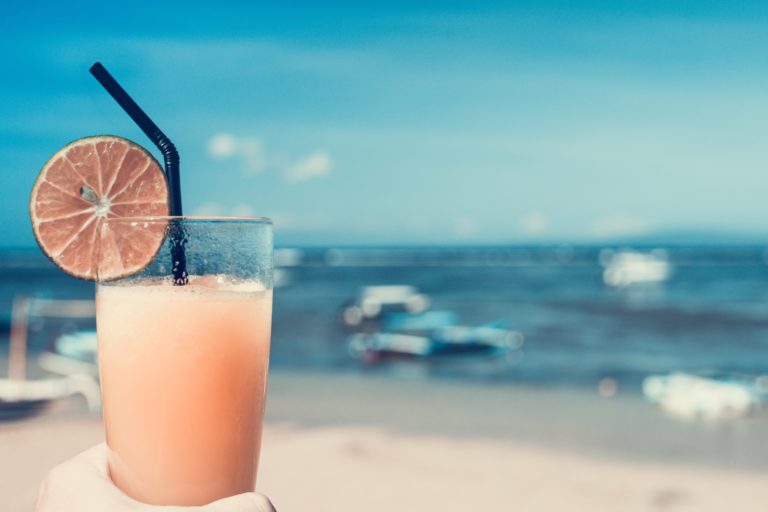 When planning your vacation to Puerto Rico, we'd love it if you'd consider staying with us at Maria's, a luxury villa located in Rincón, Puerto Rico. Here on the west side of the island, you'll enjoy miles of gorgeous beaches, easy access to historic locales such as Ponce and Mayaguez, and perfect conditions for swimming, paddle-boarding and surfing. Not to mention, Rincón boasts an active nightlife, with many outdoor bars where you can enjoy live music and island drinks. In fact, Calypso Café & Tropical Bar, The Beach House, and El Bohio are all popular hangouts within walking distance from Maria's.
While you dream up your wonderful tropical vacation, sit back and enjoy one or two of these popular rum beverages – they'll have you feeling like you're in a tropical paradise in no time.
Don Q Mojito
Ingredients
1 dash sugar
1½ oz lime juice
5 each crushed mint leaves
1½ oz Don Q Cristal rum
Chilled club soda
Mixology
Crush mint leaves with sugar, rum and lime juice, shake well, and add a splash of club soda.
Garnish with sprig of fresh mint
Highball glass
Bacardi Hurricane
Ingredients
2 parts BACARDÍ Black rum
1 ½ parts BACARDÍ Superior rum
2 parts orange juice
1 part freshly squeezed lime juice
1 part passion fruit syrup
1 tsp grenadine syrup
Mixology
Shake all ingredients vigorously with plenty of ice.
Next, strain into a tulip glass filled with ice and garnish with a lemon wheel, orange peel, and a cherry.
Ready to enjoy a few rum specialties poolside at Maria's? Book with us!
When you stay with us at Maria's, you'll enjoy our exclusive waterfront vacation rental. This 8-bedroom villa is the perfect setting for large gatherings such as family reunions, weddings, and more. Maria Garcia and her son Ramon Acevedo Garcia lived on the beach for over 50 years, becoming beloved residents of the town of Rincon. The villa is still owned by the Acevedo family today. Contact us about booking now – you'll be that much closer to enjoying a genuine Puerto Rican tropical beverage!