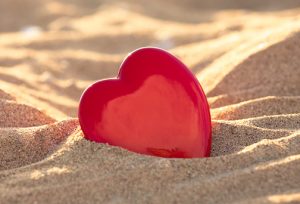 Everyone loves receiving gifts on Valentine's Day. Chocolates, flowers and jewelry are always popular items, but maybe this year you'd like to surprise your sweetheart with something a little different. Have you ever considered planning an island getaway to Puerto Rico? Planning a special trip to our beautiful island is a gift that your special someone won't soon forget.
Of course, most of us can't just be whisked away from reality at the last minute. You and the recipient of your gift will likely need time to plan to be away from work, arrange for child care, and make sure someone is available to watch the house and pets while you're away. So ideally, you'll plan a vacation at a later date, but arrange for travel and accommodations in advance. That way, when it comes time to go on your romantic getaway, you'll be able to relax and travel stress-free.
Why choose Rincón, Puerto Rico for your romantic adventure? The better question might be why not! There is so much to do, such as relaxing on the world-famous Maria's Beach, surfing, swimming, visiting beautiful natural areas, enjoying the island's colorful nightlife, and more. Not to mention, when you choose to book your accommodations with us at Maria's, you'll enjoy luxury living at its finest. Our new, 8-bedroom oceanfront villa is perfect for anyone looking to get away in style.
Maria's offers:
20-ft ceilings in the upstairs bedrooms
6 full bathrooms
Two fully equipped kitchens
Two dining tables for 12
Beautiful and unobstructed views of the ocean
Swimming pool, lounge chairs, and beach chairs for beach use
Living rooms and Master bedrooms feature Dish TV with over 100 channels in High Definition
Bluetooth speakers for smart phones in living rooms and master bedrooms
A/C and ceiling fans in every bedroom and living room
Internet Access
Washer/dryers
Gas grills on both patios
Hot tub and full wet bar on both upper decks
Additional refrigerators in master bedrooms
Each half of our villa can accommodate eight people, so why not invite all of your loved ones to come along? Maria's is perfect for a destination wedding, too, so if you plan to pop the question this Valentine's Day, you should consider us for the island wedding you and your sweetheart have always dreamed of.
Our booking is done through Twin Palms, Maria's rental and onsite management. Please visit our booking page on this website to view the availability of Maria's and fill out our convenient contact form below. If you have any additional questions regarding Maria's, you may call Twin Palms at 787-685-6648 (español: 787-449-3673). Thank you for planning your Puerto Rican vacation with us, and happy Valentine's Day!