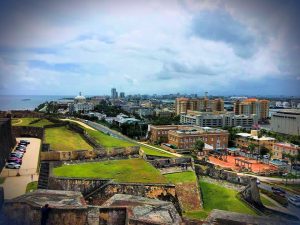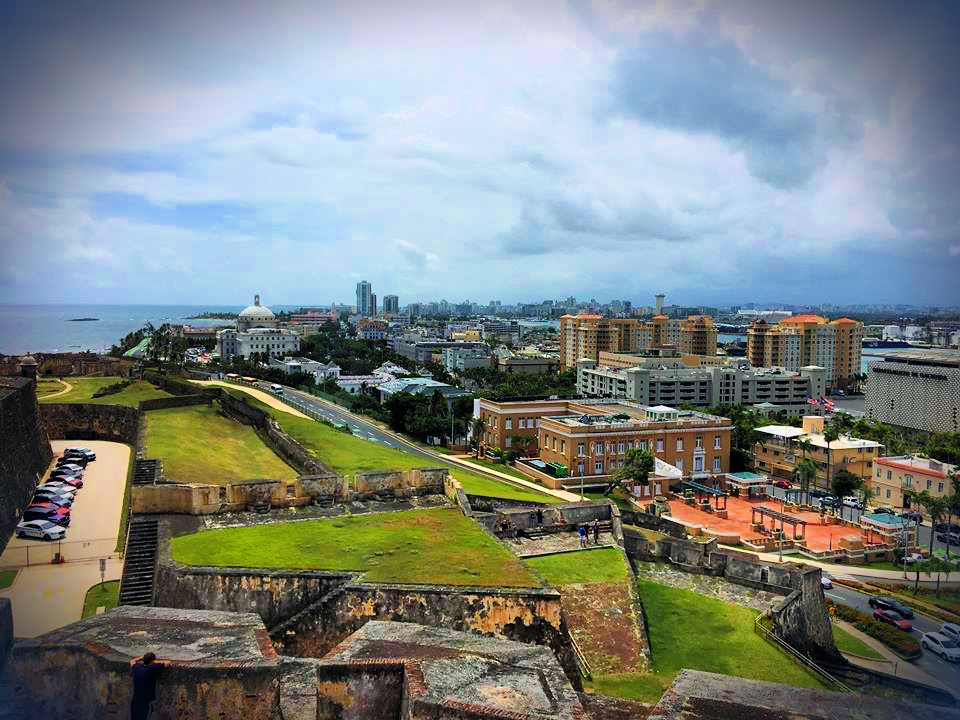 Regardless of where your travels take you on the beautiful island of Puerto Rico, you would be remiss to overlook at least a day trip to the capital of San Juan. This stunning and historic city offers history, shopping, entertainment, dining, beaches and endless views of the city skyline and the ocean. Whatever your interests are, you'll fall in love with San Juan over and over again.
Undoubtedly we suggest that the first of your stops in San Juan include the historic forts of Castillo de San Cristóbal and Castillo San Felipe del Morro San Juan. These forts date back to the 16th century and are the oldest in the Caribbean. Upon arrival you may find that you can spend an entire day sauntering around Old San Juan though the forts, cemetery and green space and still not see it all. You'll be captivated by the political graffiti you encounter on your walk up the hill, the kite fliers out on the vast lawn and the remarkable views of the water that will make you lose track of time. Once inside the forts there is history around every staircase, tunnel and turn that transports you back in time.
When you're ready to see some more of what San Juan has to offer you can take the trolley from the forts to various other parts of the city though we recommend going by foot as long as the weather is agreeable. The trolley simply won't allow you to appreciate the cobblestone streets in all of their steep and narrow glory in the same way that a leisurely walk will. So much of the beauty of San Juan exists in slowly taking in the city; from its brightly colored buildings adorned with Juliet balconies to the sights, sounds and smells coming from each of the city's numerous cafes and shoppes, this city is a trip for your senses.
Finally, beach goers rejoice! If you find yourself with a little time to spare, nothing quite beats a Puerto Rican beach, especially one with a view of the great historic forts. El Escambrón Beach is just a short distance from the forts and provides a unique perspective, as only the water can. The waters at El Escambrón are generally calm and the atmosphere is family friendly. Additionally, the public restrooms make changing, both before and after your swim, a convenient task so that you can take in one of San Juan's incredible restaurants without sitting in wet clothes.
Whether its history or cuisine, beaches or shopping, San Juan's offerings will have you wanting to extend your day trip so that you can take in even more of what this historic capital city has to offer. When you're ready to come visit Puerto Rico, Maria's is ready to help! Our booking is done through Twin Palms, Maria's rental and onsite management. Please visit our booking page on this website to view the availability of Maria's and fill out our convenient contact form. If you have any additional questions regarding Maria's, you may call Twin Palms at 787-685-6648 (español: 787-233-9815). Thank you for planning your Puerto Rican vacation with Maria's!