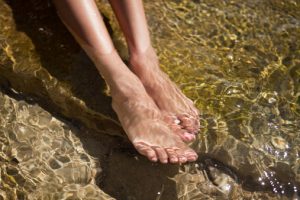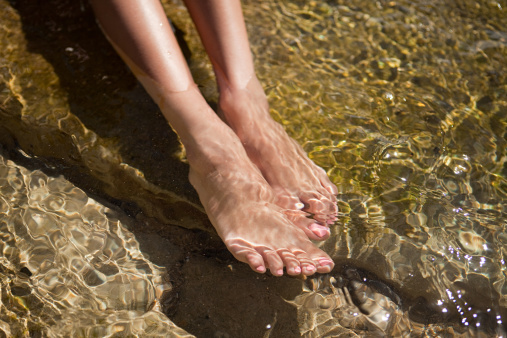 There is something magical about the crystalline sands of Maria's Beach. While the surf can be rough for swimming, when the waves are gentle there is nothing that can be compared to standing in the water and feeling the ocean surround you. In the distance, you can see the shadowy, misty figure of Desecheo Island and watch the pelicans play in the ocean, seemingly at arm's length away. During the non-surfing season, the beach is quiet, and chances are you'll have plenty of space to yourself to enjoy some sunbathing and relaxing.
During surfing season, Maria's becomes a hub of activity, as surfers from all over the world come to catch some of the epic waves this area has to offer. If you're not a surfer, you can enjoy taking in the scenery, with the waves, brightly colored surfboards and the interesting cast of characters that comes into town for the competitions. If you'd like to learn to surf yourself, there are numerous surfing instruction schools all over Rincón.
You may find yourself having to adjust your pace – life in Rincón is slower, and people take more time to enjoy meals, conversations, even a casual drink or two. Be prepared to slow down and take in the scenery, visit with locals, peruse the shops at your leisure, and simply unwind. Before you know it, you'll come to enjoy the calm, the lack of feeling rushed and the complete relaxation you'll find when you visit Rincón.
While it helps to speak Spanish, or to have someone in your group who does, most of the locals are very accommodating of those for whom Spanish isn't a second language. Most menus and signs offer English as well as Spanish, and most of the residents speak both. In Rincón, you'll find a number of people who have moved here from the continental United States – and you may find that you'd like to join them!
The sound of the surf, the beautiful weather, the kindness of the locals and the relaxing pace all make Rincón, and Maria's Beach, an ideal getaway for family, friends and couples. There is natural romance in the flowers that bloom, the lush, green scent prevalent throughout the island, and the golden sunsets that paint the Rincón sky. When you stay with us, you should prepare yourself to be forever changed – for the good – by the beauty of our island and of our people.