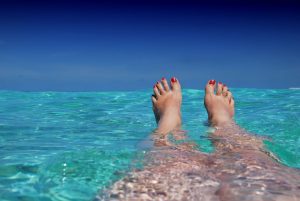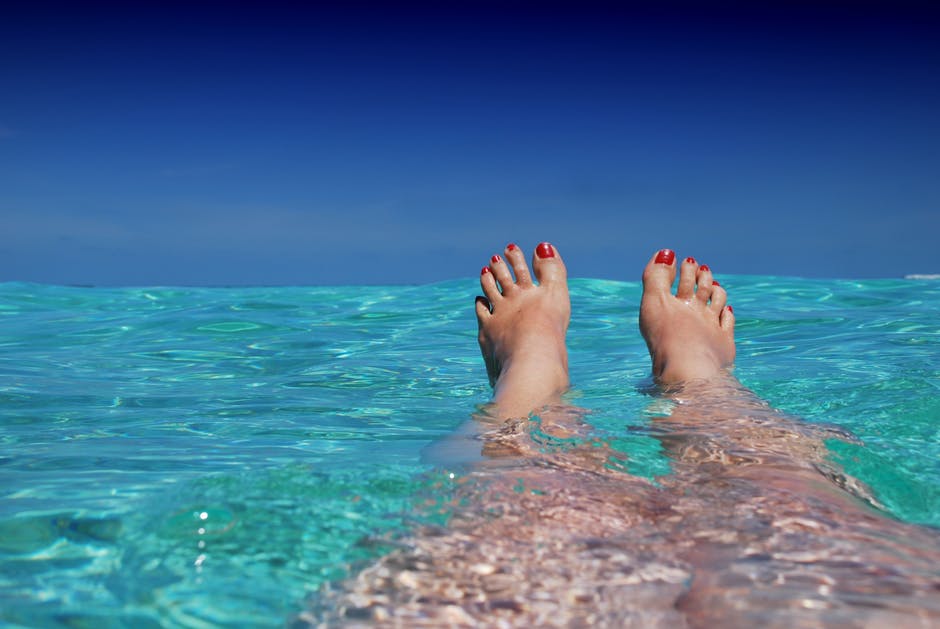 Sometimes the most relaxing part of a beach vacation – sunbathing on the beach – can turn into an unfortunate sunburn. Not only is sunburn uncomfortable to deal with, but also it can be very damaging in the long run. Premature aging, eye disorders (yes, your eyes can get sunburned, too) and worst of all, skin cancer, can be caused by overexposure to the sun. So, while Maria's Beach is perfect for sunbathing, there are a few precautions you can take so that you won't have your vacation ruined by painful sunburn. Simply follow these tips from the American Cancer Society, and you'll be able to relax comfortably and safely on the beach!
Get Shady
While enjoying the sand and surf of Maria's Beach, make sure you have shade, too. Either retreat to a shady area regularly, or consider bringing along a beach umbrella that you can lie under. Additionally, although it isn't as cute as a teeny bikini, while you're out of the water, wear a cover-up or a sarong so less of your skin is exposed to the sun.
Slather on the Sunscreen
Sunscreen helps to protect your skin from ultraviolet rays, but it can't block all of them, which is why the ACS suggests a number of precautions that should be used together. Sunscreens come in many forms, such as the traditional lotions and creams to the more modern sprays and wipes. Make sure you're stocked up on your favorite before trekking to Maria's Beach for the day!
Hat's On to You
The best way to protect your ears, eyes, face and scalp is to don your favorite wide-brimmed chapeau for your day of sunbathing on Maria's Beach. Your hat should have at least a 2-to-3-inch brim. A shade cap, which resembles a baseball cap with fabric sewn in at the neck, is good for covering the delicate skin on the back of your neck. You can usually find them at sporting goods stores.
Don't Forget Your Sunglasses
Choose UV blocking shades to protect the skin around your eyes – and your eyes themselves. Large framed and wrap-around sunglasses help protect your eyes from many different angles. And when it comes to kids, make sure they have real, protective sunglasses – not toy ones, which are not made to provide the protection they need.
And Speaking of the Kids
If this is a family vacation, you'll need to make sure the kids have the protection they need as well. Choose all of the above suggestions for your little people too, and if they burn easily, limit their exposure. Babies younger than six months should be kept out of direct sunlight altogether. As kids become more independent, teach them safe sunbathing and how to apply their own sunscreen.
When you follow these suggestions, you're sure to have a wonderful time sunbathing on Maria's Beach. And, while you're there, why not stay at Maria's, a premiere luxury resort villa located right on Maria's Beach in Rincon, Puerto Rico. Staying at Maria's grants you private access to the beach, so you won't have to fight the crowds as you make your trek down to enjoy the water. Besides sunbathing, Maria's Beach is perfect for snorkeling, diving, swimming and paddle boarding.
When you're ready to book your dream vacation with Maria's, we're ready to help! Our booking is done through Twin Palms, Maria's rental and onsite management. Please visit our booking page on this website to view the availability of Maria's and fill out our convenient contact form. If you have any additional questions regarding Maria's, you may call Twin Palms at 787-685-6648 (español: 787-449-3673). We're sure you'll enjoy your visit to Maria's Beach and our luxury resort!