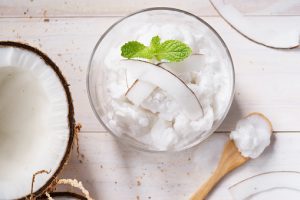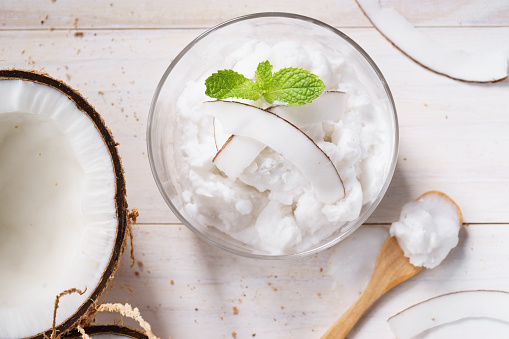 The summer months are coming, and nothing says warmer weather better than the sweet treat of ice cream. Everyone has a favorite flavor, but you don't have to settle for the traditional vanilla or chocolate. Why not make your own ice cream that has Puerto Rican flair? A recipe on the Welcome to Puerto Rico website shares an ice cream blend that infuses the tastes of the tropics to bring you a flavor you'll want to share. This recipe uses ingredients similar to those found in another island favorite, coquito, which is a holiday staple. Try out this recipe for coconut spice ice cream for a delicious dessert with a little extra kick.
Coconut Spice Ice Cream
Ingredients
¼ cup sugar
2 cups coconut cream
1 cup sweetened condensed milk
1 ½ cup heavy cream
½ cup finely shredded coconut
¼ cup coconut flavored Puerto Rican rum
¼ teaspoon nutmeg
¼ teaspoon cinnamon
Directions
Mix the sugar and the coconut cream until blended. Add the remaining ingredients; stir until all ingredients are incorporated. Transfer mixture to an ice cream maker and freeze according to manufacturer directions. Serve the ice cream with a garnish of chopped almonds, mint leaves and a stick of cinnamon.
Why not taste the many different flavors of Puerto Rico firsthand? When you come visit us in Puerto Rico, you'll be able to enjoy all the traditional fare our island has to offer. Maria's, a luxury resort located on the historic Maria's Beach in Rincón, Puerto Rico, is just steps away from Calypso Tropical Bar. There, you can enjoy an authentic Puerto Rican piña colada, as well as some traditional island fare.
When you stay with us at Maria's, you'll enjoy our exclusive waterfront vacation rental. This 8-bedroom villa is the perfect setting for large gatherings such as family reunions, weddings, and more. Maria Garcia and her son Ramon Avecedo Garcia lived on the beach for over 50 years, becoming beloved residents of the town of Rincon. The villa is still owned by the Avecedo family today. Contact us about booking now – you'll be that much closer to enjoying a taste of the tropics!