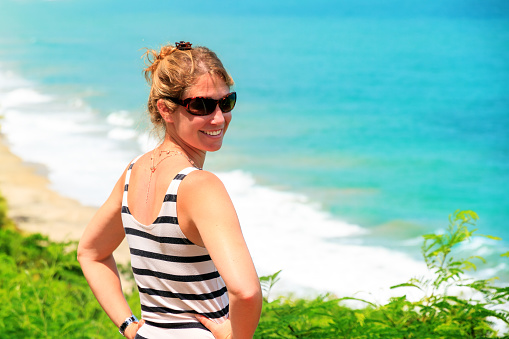 Have you been thinking about planning a vacation to Puerto Rico, but you don't necessarily look forward to the throngs of tourists that visit the island each year? You should know that like most tourist attractions, Puerto Rico has an "off-season," a time of the year when there are fewer outside visitors to the commonwealth. This off-season in Puerto Rico generally runs from June through late October, so those months can be the perfect time for you to get a taste of the tropics!
According to gopuertorico.about.com, there are many great reasons to visit Puerto Rico during the off-season, including these five benefits illustrated in the article:
Accommodations are less expensive. During the off-season in Puerto Rico, even the best resorts and hotels often provide discounts on their accommodations. There is greater availability so you'll be able to find a place to stay that's a perfect complement to our tropical vibe, whether you're looking for something low-key or luxurious.
It's less crowded. Simply put, there are fewer tourists on the island during the off-season, and that means, restaurants, accommodations and activities are more available to off-season visitors. The beaches aren't teeming with people, either, and sometimes that means you and your family can enjoy a virtually private beach all to yourselves during the off-season.
Even if it rains, there is a lot to do. While it's true that the off-season in Puerto Rico is rainier than other times during the year, there is still much to do and see on the island. You can visit casinos, restaurants, clubs, galleries, and museums – there is something for everyone in Puerto Rico, even if you're primarily there for the beaches.
The off-season is a long season. Given that it runs from early summer to late fall, the off-season in Puerto Rico encompasses many of the holidays state-side, like summer vacation from school for the kids and Labor Day weekend. Since the weather in Puerto Rico is fairly consistent, you won't be giving up tropical temperatures, either.
Historically, Puerto Rico has weathered the storms. Sometimes people avoid the off-season because they're worried about tropical storms and hurricanes. Puerto Rico has not suffered from a major hurricane since Georges in the 90s. With today's technology you will know well in advance if there will be any weather concerns, so you can check forecasts and, if desired, take out some traveler's insurance.
When you're ready to book your dream vacation with Maria's, we're ready to help – no matter what the season! Our booking is done through Twin Palms, Maria's rental and onsite management. Please visit our booking page on this website to view the availability of Maria's and fill out our convenient contact form. If you have any additional questions regarding Maria's, you may call Twin Palms at 787-685-6648 (español: 787-449-3673). Thank you for planning your off-season tropical vacation with Maria's!