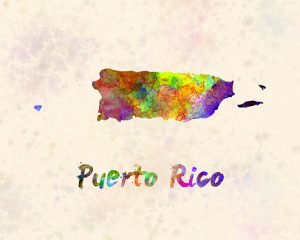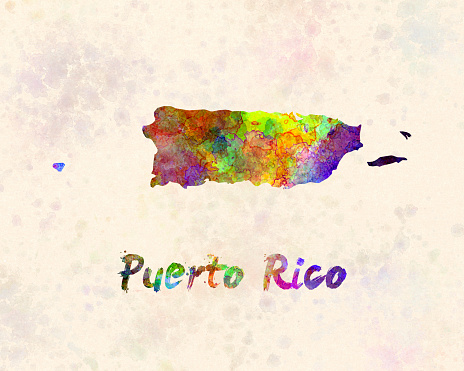 When you're planning a Puerto Rican vacation, you probably have a few choice destinations in mind. Puerto Rico is rich in history, and there are many amazing sights to see during your visit, both man-made and natural. When you stay with us at Maria's, of course you'll enjoy beautiful beaches and all the amenities you could want from a luxury villa. But you should know that outside of all the great places to visit in Rincón, many of the island's other attractions are just a day trip away.
The Trip Advisor website is a great resource when planning your day trips to other areas of Puerto Rico. Here are some driving distances from Rincón to other popular cities, and a listing of a few of the attractions you may be interested in while you're there!
Rincón to San Juan: 2 hours, 5 minutes
There is a veritable wealth of sights to see in San Juan. From Old San Juan, Castillo San Felipe del Morro and Casa Bacardi (who doesn't love rum?), to great art galleries like the Museo de Arte de Puerto Rico and historical museums such as the Cathedral of San Juan Bautista, spending the day in San Juan will give you and your travel companions an appreciation of Puerto Rican heritage and help you learn all about our beautiful island!
Rincón to Ponce: 1 hour, 24 minutes
A day trip to Ponce will provide you with the adventure of a lifetime. Visit El Museo Castillo Serralles, a gorgeous Spanish Revival mansion built in the 1930s for the family owning the Don Q rum distillery. The Plaza de la Delicias (Plaza of Delights) features a beautiful fountain surrounded by historical buildings and boutiques. Or, set sail from Ponce to the Isla de Caja de Muertos, a tiny island featuring beaches, hiking trails, a cave and a lighthouse.
Rincón to Fajardo: 2 hours, 43 minutes; take ferry to Vieques Island
Vieques Island, although hard-hit by the recent hurricanes, is on the mend and invites visitors to come and take in the natural beauty of the island. One of the favorite features of Vieques Island are the mangroves and the Puerto Mosquito bioluminescent bay (or bio bay). An interesting phenomenon that is created by millions of tiny microorganisms called dinoflagellates, which light up to provide the blue-green glow seen in the water. You'll have to take that tour at night, however, and the bio bay is best viewed in the moonlight.
And of course, we have many great attractions to visit right in Rincón. If you love lighthouses, you're in luck – Rincón features both the El Faro and the Punta Higuera lighthouses. There are amazing places to dine, enjoy drinks, soak in the art scene, and of course – beaches. Snorkel, surf, or sail – whatever your pleasure, you'll certainly enjoy the beautiful oceanic offerings of Rincón as well.
When the day's adventures are done, you can unwind at Maria's. Enjoy our fully stocked wet bars on both of our decks, hot tubs, a swimming pool and comfortable accommodations. You can rent either the entire house or just half, and you'll have access to WiFi, satellite television, full kitchen amenities and more.
When you're ready to come visit Puerto Rico, Maria's is ready to help! Our booking is done through Twin Palms, Maria's rental and onsite management. Please visit our booking page on this website to view the availability of Maria's and fill out our convenient contact form. If you have any additional questions regarding Maria's, you may call Twin Palms at 787-685-6648 (español: 787-449-3673). Thank you for planning your Puerto Rican vacation with Maria's!